9 Days
9 Days
Overview
Day 1
Day 2 & 3
Day 4
Day 5
Day 6
Day 7
Day 8
Day 9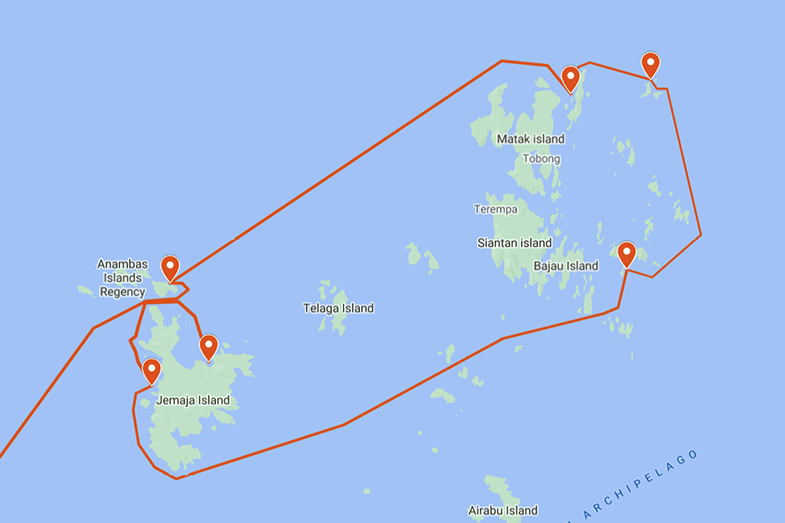 For experienced sailors, or those that just desire the extra adventure, we offer to board the yacht at Nongsa Point Marina (Batam) and sail overnight to the Anambas (or the reverse).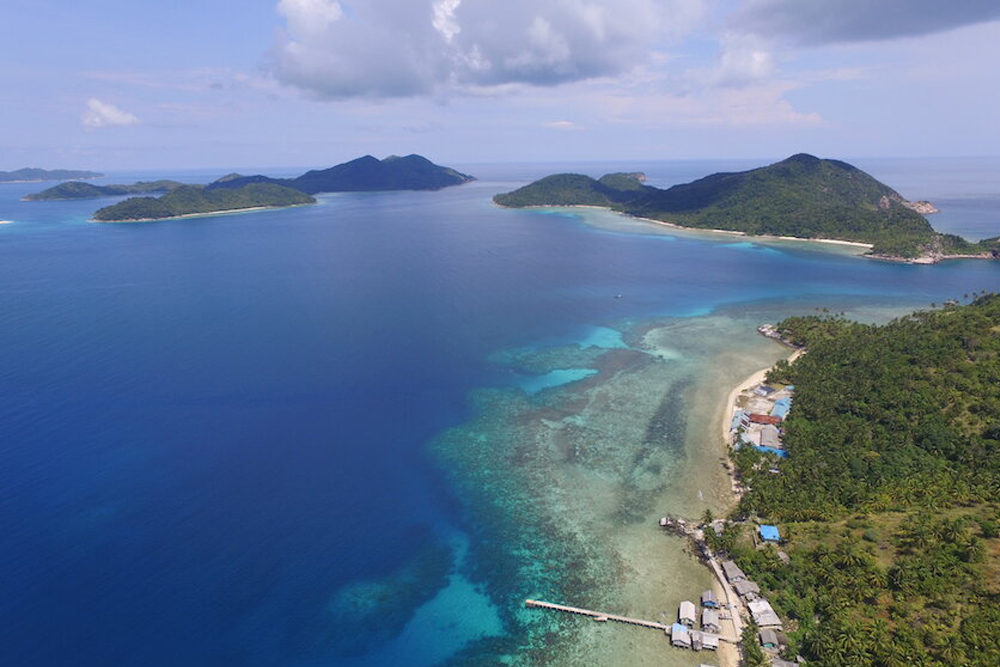 Welcome aboard, orientation tour and safety briefing. We depart Nongsa Marina (Battam) in the afternoon and arrive Anambas before lunch the next day. This sail takes between 12-18 hrs depending on wind.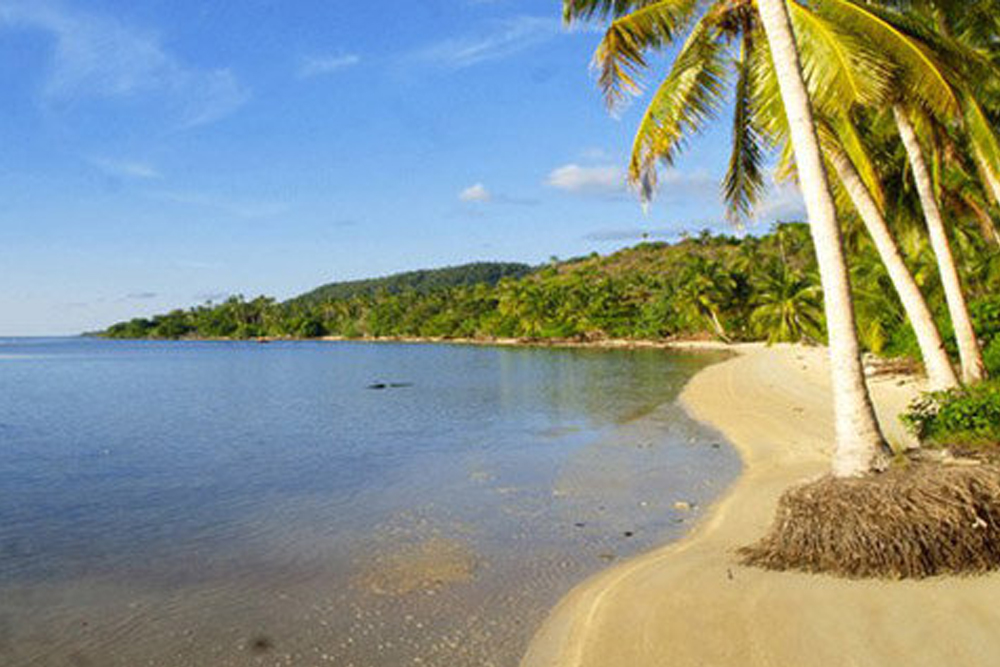 We arrive near Jemaja Island before lunch and head to Pulau Anak, arrival and anchor to the bay, time to swim, snorkel and beach walk before sunset drinks watching Turtle mating on the beach, just within meters of the yacht! We stay there for 2 days, exploring the spectacular finger reef and surroundings.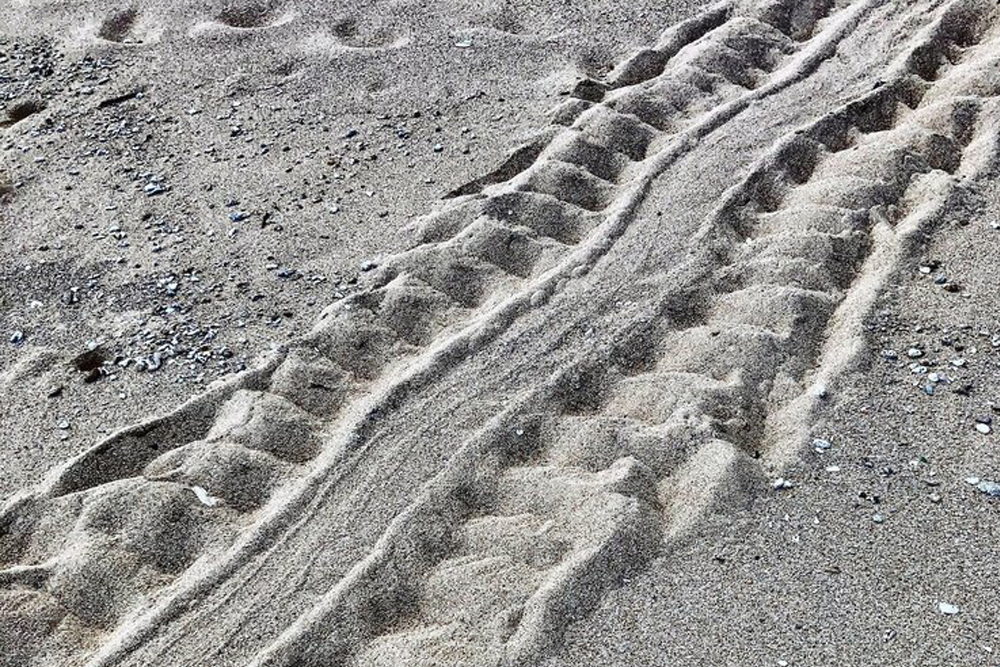 We set sail to the north east corner of the archipelago (5h sail) to reach Nongkat island, which has a fantasty-like rock lagoon enclosing a small Indonesian resort. Lunch served en-route. Afternoon can be enjoyed with a pleasant drink at the shaded beach bar at the resort, or swimming, snorkelling, paddle boarding or just lazing about. Sunset cocktail & diner on board.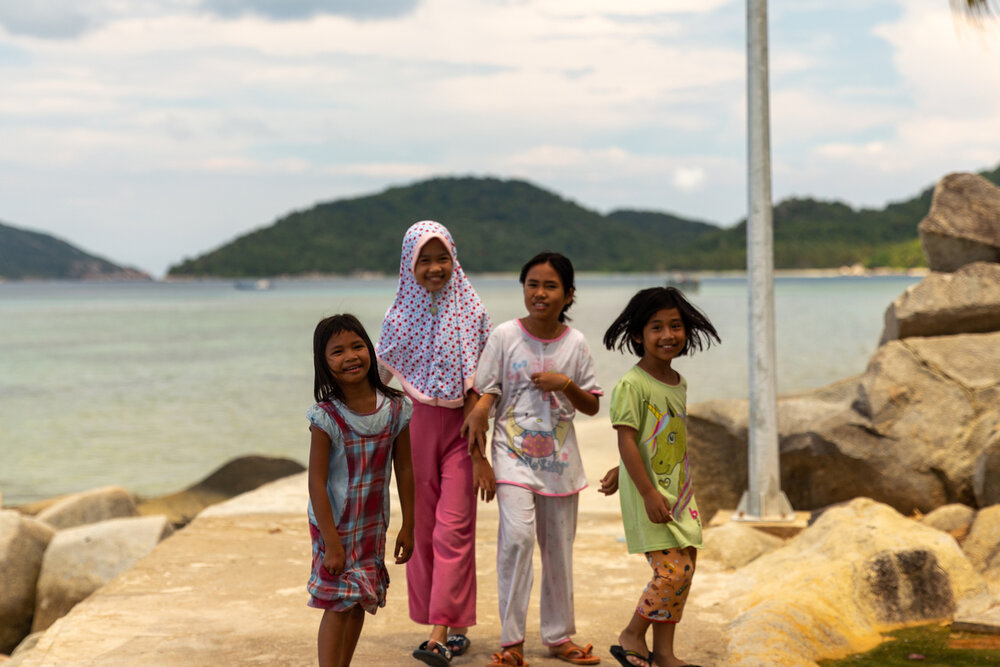 Breakfast and board follow by a short 2h sail to the North Eastern most island of the Anambas, Pulau Pendjalin. This very remote picturest anchorage has exceptionally clear water and amazing swimming and snorkelling. You will spend the day enjoying this corner of paradise.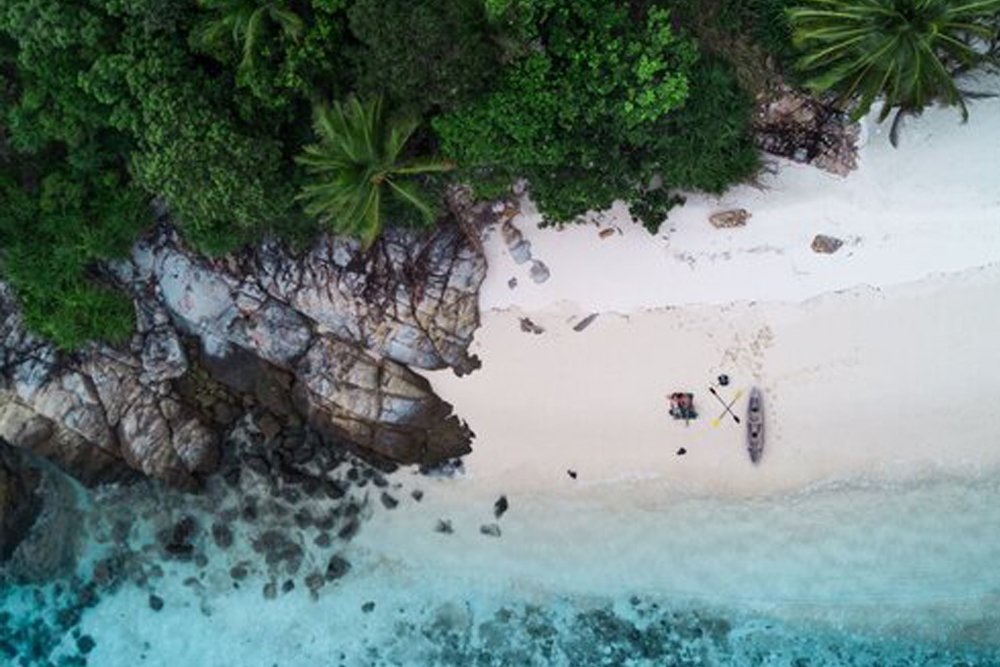 Arrival before lunch to the next location, Pulau Getok. This incredible tropical island fringed by pristine coral reef with a private sandy beach. A shallow, sheltered bay a short dinghy ride away has a majestic corals heads, schools of juvenile black tip reef sharks and passing schools of pelagic fish. Following lunch, you will spend the afternoon exploring Getok, snorkeling, kayaking and paddle boarding.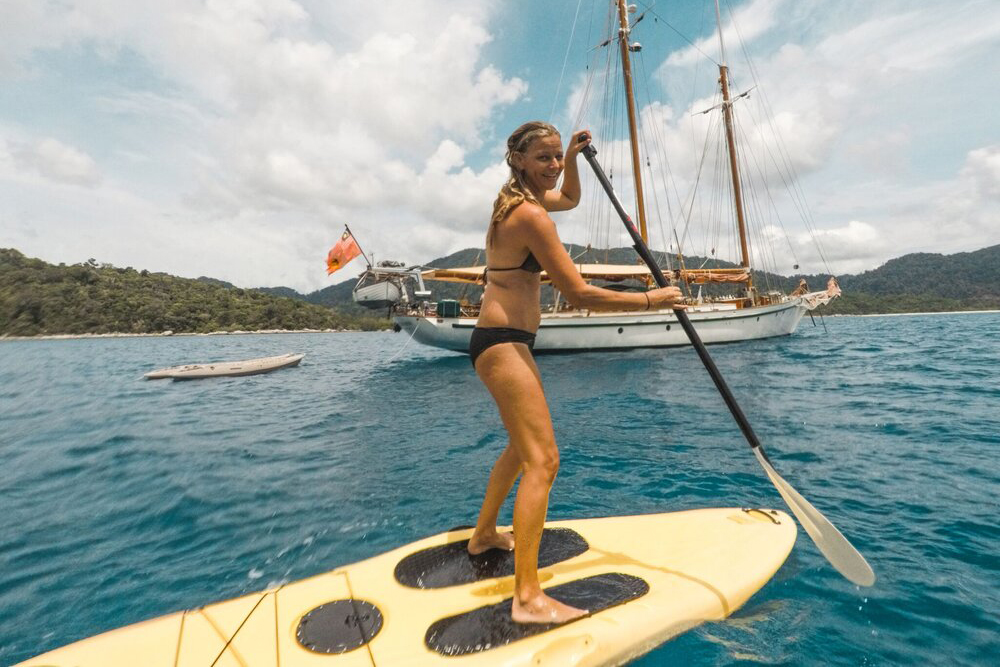 Early morning departure from Getok for a long sail across the islands to reach Tucan Bay on the east side of Pulau Jemaja. This entire bay is a great natural swimming pool with scattered isolated corals reefs.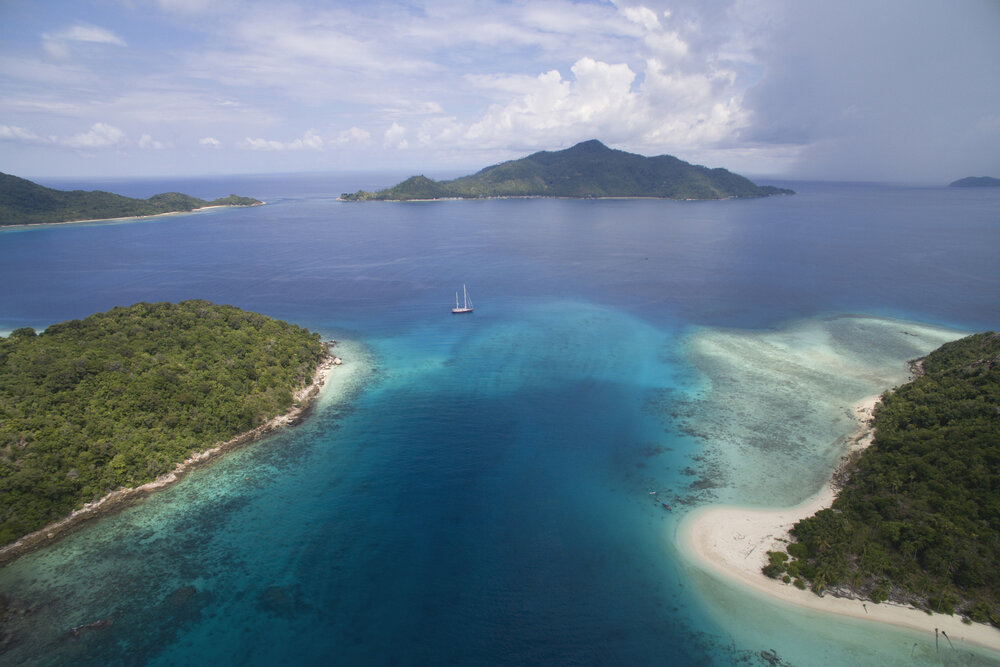 We spend ou last day near Pulau Jemaja, fishing, snorkeling and exploring deserted beaches surrounded by pristine turquoise water. Last sunset cocktail on the beach with bonfire & Farewell dinner on board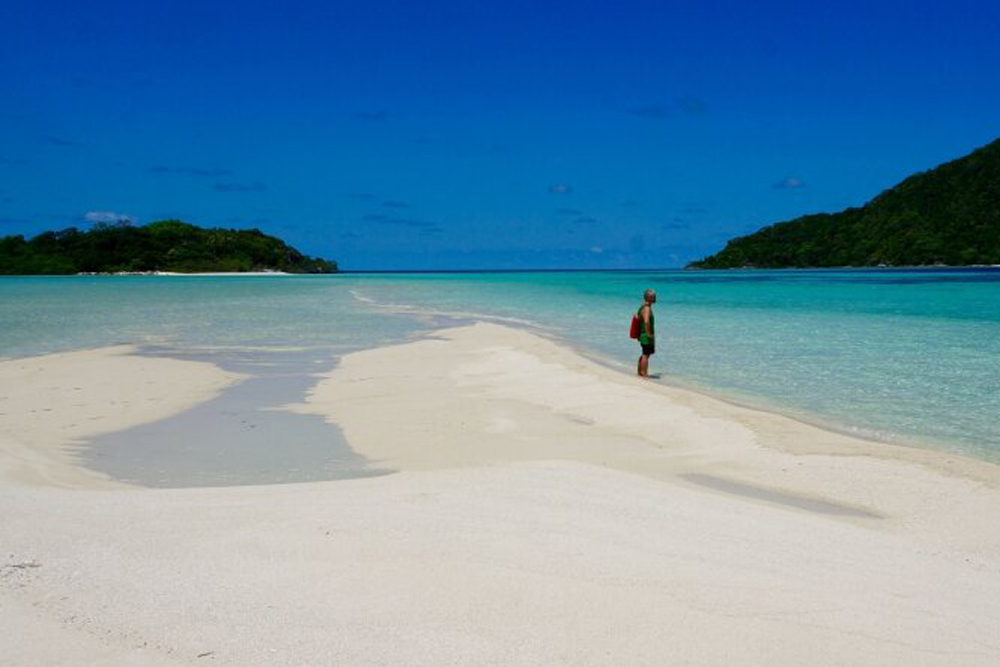 Leaving on the morning for a short sail back to our drop-off point on the top of Jemaja island. After final meal and drinks and board, disembarkation and transfer to airport by taxi for your flight back to Batam.
Other Sample Routes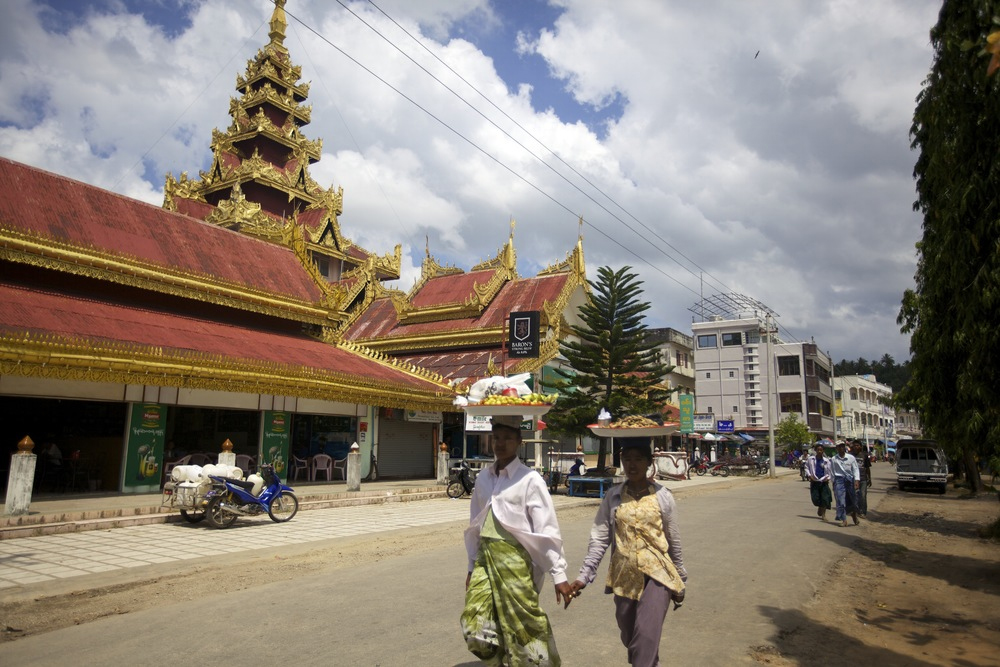 4-7 Days
You may have limited time. Or maybe you've been traveling in Myanmar for a bit and would like to end your vacations with a relaxing cruise. Then this is the ideal trip for you.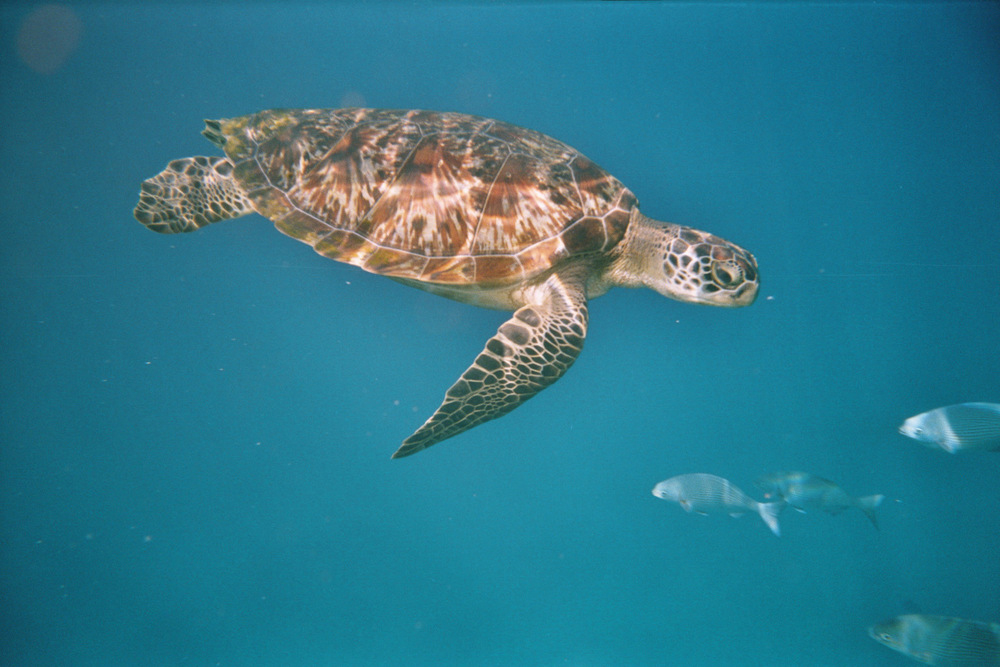 7-10 Days
You'll start this cruise from Phuket, which has great international flight connections. We'll sail through Thai waters for a day and we're in Myanmar the next morning. Look here for more details.
10-12 Days
Make our yacht your home for half a month. See the natural wonders of Myanmar and Thailand without getting stuck in mass market tourist traps. More details here.