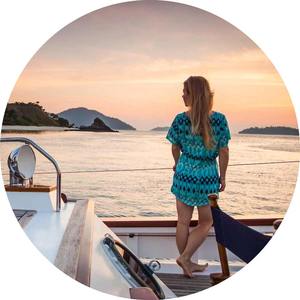 Barefoot Luxury
Cruise in style on a classic sailing yacht. Immerse yourself in a world of serenity and natural beauty that few people have ever visited.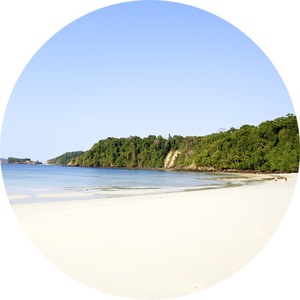 Paradise Beaches
White sand, emerald jungle and not a soul in sight. You could spend weeks discovering new beaches every day. Which one's your favourite?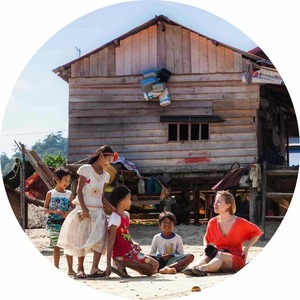 Discover & Explore
Travel back to the age of discovery. Sail amongst hundreds of jungle-covered islands. Meet the Moken sea nomads.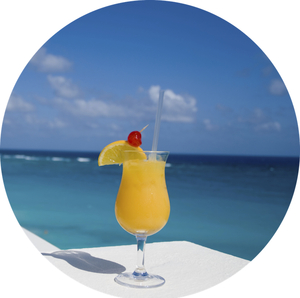 Signature Cocktails
Kick back with a sundowner after a day of snorkeling and beachcombing. Would you like an Andaman Aperol or a Mergui Mule?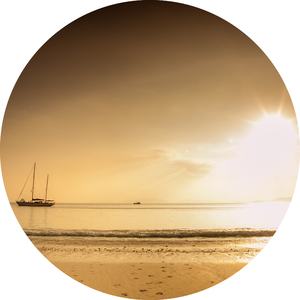 Travel Beyond Wifi
Escape the rat race and 24/7 connectivity. Forget about your smartphone and cruise where no client, boss, or mother-in-law can reach you.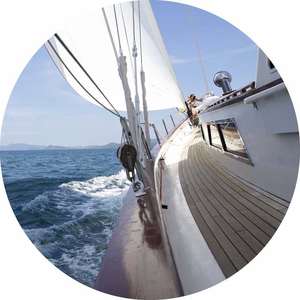 Play with the Wind
You are on a sailing yacht. You live and move with the wind, the tides and the currents. Enjoy the age-old spirit of life at sea.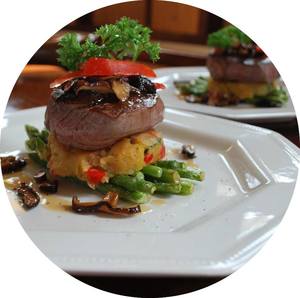 Personal Chef
Get spoilt with three multi-course meals a day by your dedicated chef. We specialise in Thai cuisine but do let us know your preferences!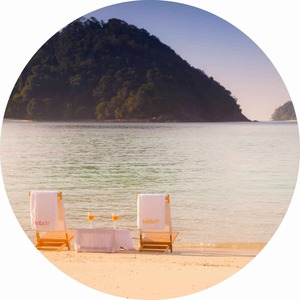 Be Alone
Can you hear it? It's the sound of the breeze and the water softly lapping against the beach. The only footprints in the sand are those behind you.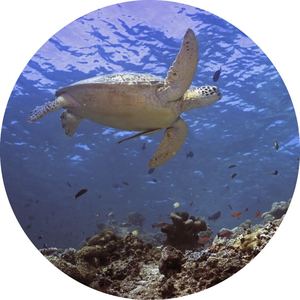 Underwater Encounters
Swim and snorkel to your heart's content – you are surrounded by your private pool. Or book a private dive charter to explore the best underwater spots.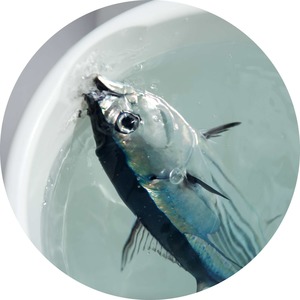 Daily Fresh Catch
It doesn't come fresher than that: catch your own tuna, barracuda or cuttlefish. And shall we get some lobster from the local fishing boat over there?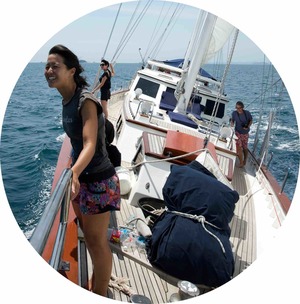 Adrenaline Rush
As the sails get set, your yacht picks up speed and starts heeling over. You feel the wind in your face and remember what freedom is.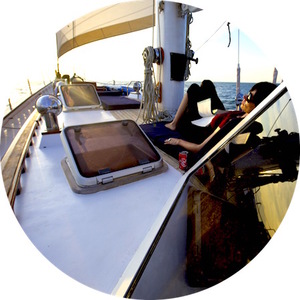 Learn and Relax
Switch off from your every-day worries. Browse our board library, learn about the local sea nomads, or ask your crew to show you how to navigate.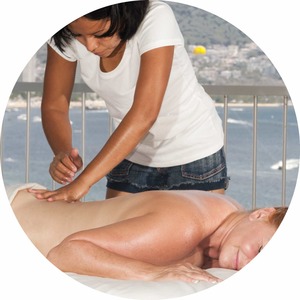 Sailing Spa
You lie in the shade, gliding across the sea. A personal massage therapist ensures your complete relaxation. If you like the idea, just let us know!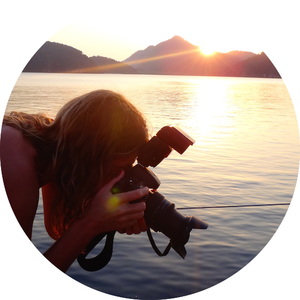 Photography Safaries
Go on a boutique six-day expedition with a professional photographer and become an expert in landscape and nature photography.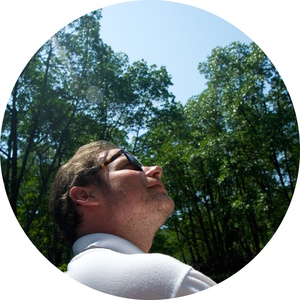 Guided Adventures
You are interested in the culture of the Moken sea nomads? Or the archipelago's biodiversity? Join a cruise guided by an expert on the region.