5 Nights / 6 Days Anambas Sailing Exploration
5 Nights / 6 Days
Anambas Sailing Exploration
Overview
Day 1
Day 2
Day 3
Day 4
Day 5
Day 6
Anambas Sailing Discovery
(Departure every Friday from 3rd July to 30th September 2020)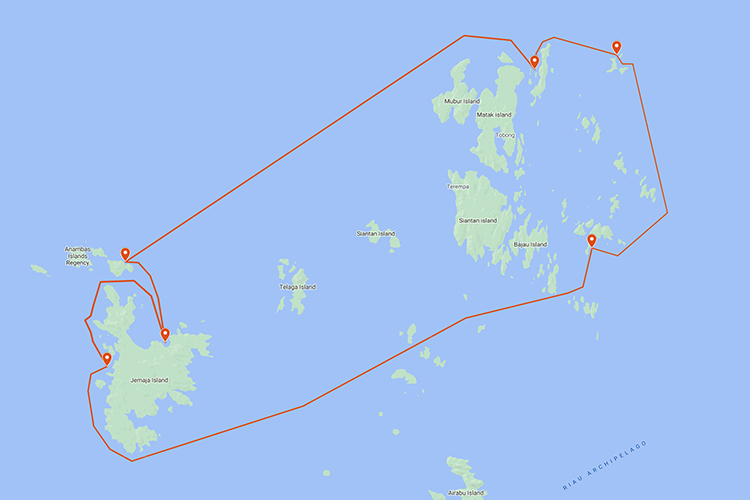 The adventure starts from Letung Airport, Jemaja island, we will pick you up and transfer you by car to the beach, then onwards by dinghy to the yacht. Welcome aboard, where our crew is waiting for you with welcome drinks, check-in on board and safety briefing. Short motor sail to Two Hands Bay on Pulau Anak, arrival and anchor to the bay, time to swim, snorkel and beach walk before sunset drinks watching turtle mating on the beach, just within meters of the yacht! The Two Hands Bay has a spectacular finger reef where large school of fish, turtles, amazing corals and an impressive variety of seashells (cowries, vases, harp, cone) can be seen.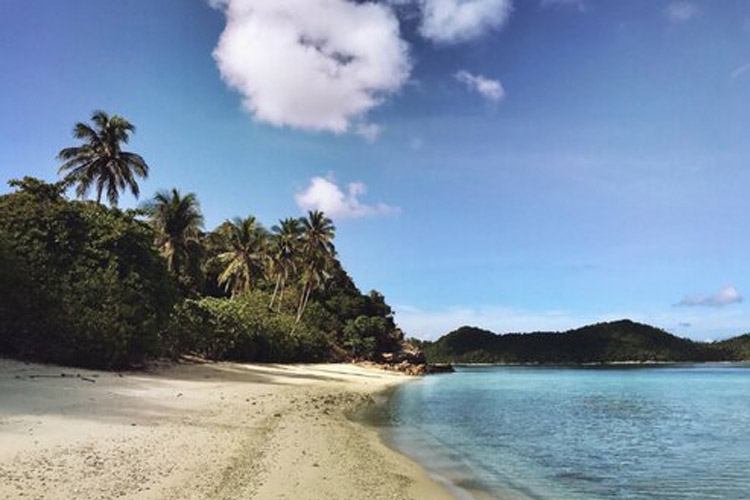 Morning swim for the early risers, followed by a full breakfast prepared by your crew. Set sail to the north east corner of the archipelago (5h sail) to reach Nongkat island, which has a fantasy-like rock lagoon enclosing a small Indonesian resort. Lunch served en-route with a good chance of catching a large tuna, spanish mackerel or barracuda on the lures during this sail. Afternoon can be enjoyed with a pleasant drink at the shaded beach bar at the resort, or swimming, snorkeling, paddle boarding or just lazing about. Sunset cocktail & dinner on board.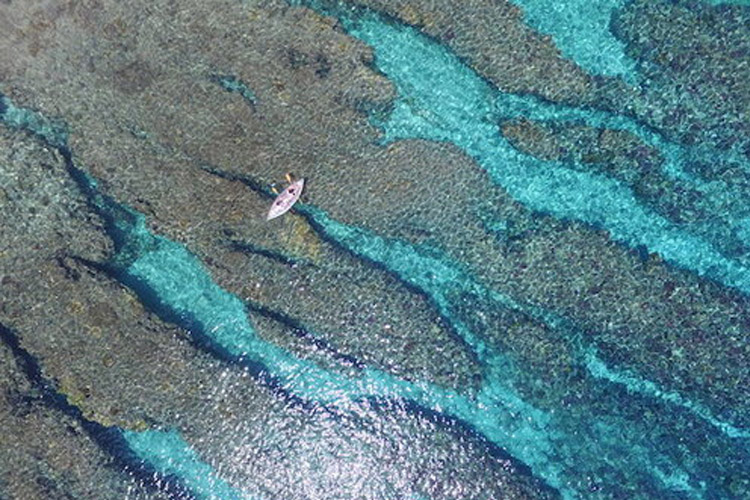 Breakfast on board follow by a short 2h sail to the north eastern most islands of the Anambas, Pulau Pendjalin. This very remote picturesque anchorage has exceptionally clear water and amazing swimming and snorkelling. You will spend the day enjoying this corner of paradise.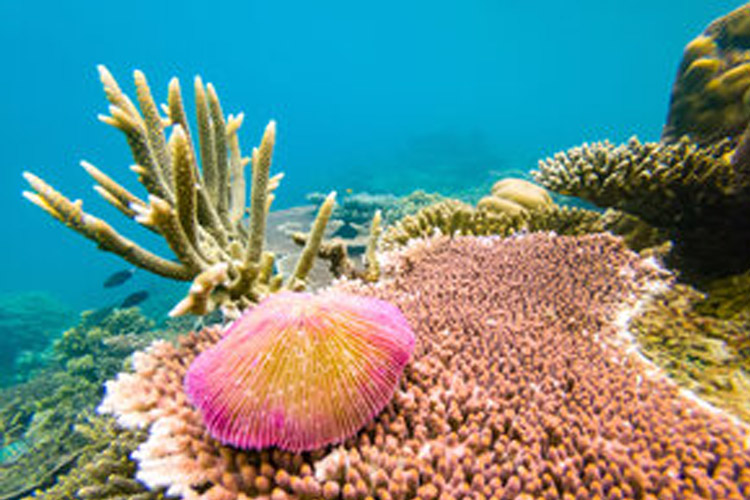 Arrival before lunch to the next location, Pulau Getok. This incredible tropical island fringed by pristine coral reef with a private sandy beach. A shallow, sheltered bay a short dinghy ride away has a majestic coral heads, schools of juvenile black tip reef sharks and passing schools of pelagic fish.
Following lunch, you will spend the afternoon exploring Getok, snorkelling, kayaking and paddle boarding.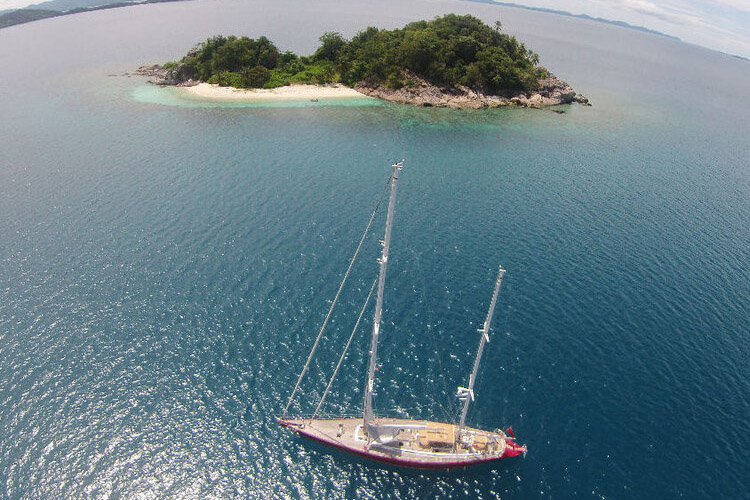 Early morning departure from Getok for a long sail across the islands to reach Tucan Bay on the east side of Pulau Jemaja. This entire bay is a great natural swimming pool with scattered isolated coral reefs.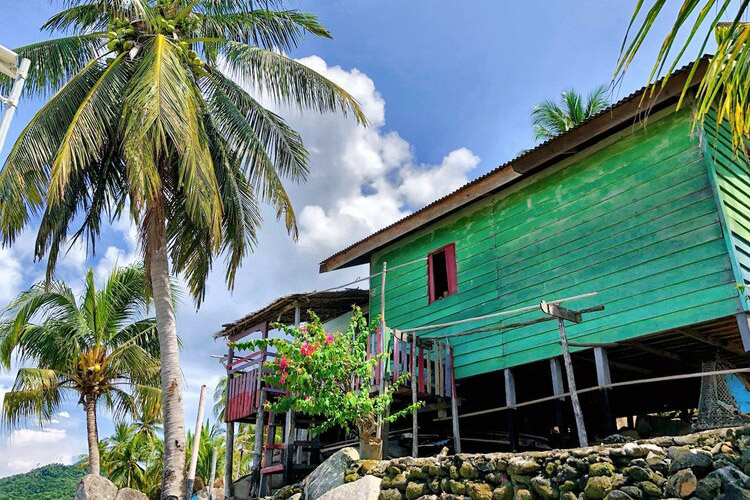 Leaving in the morning for a short sail back to our starting point on the north of Jemaja Island. Enjoy you last meal and drinks on board before disembarking your yacht. Our crew will transfer you to airport by car for your flight back to Batam.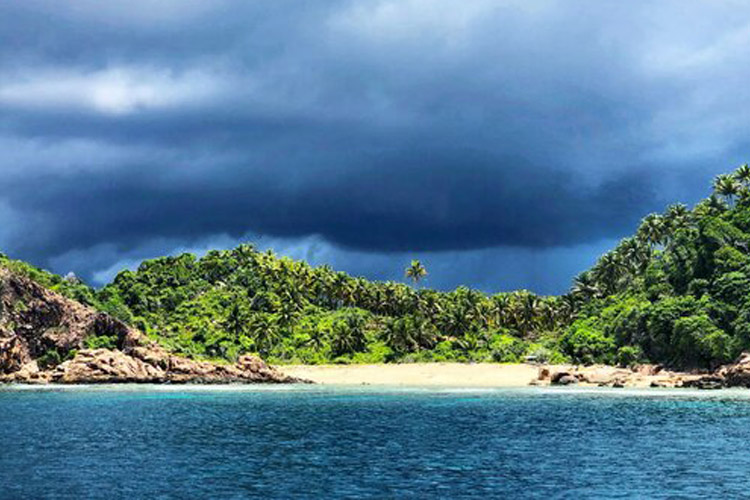 Includes:
– All meals
– All non-alcoholic beverages
– Local Airport transfers
– Fuel & dinghy
– All equipment & activities
Excludes:
– Alcoholic beverages
– Crew tips
– Flights to/from Port Blair
– Indonesian visa (free for most nationalities)
– Personal extra expenses
Be one of the first to explore this amazing and still unchartered marine territory with Burma Boating!
Getting to the Anambas Islands
All our cruises around the Anambas Islands start from the north beach of Pulau Jemaja, very close to Letung Airport (airport code "LMU") where our crew will pick you up. From the very well connected airport hub of Singapore, it will take a 3h journey only.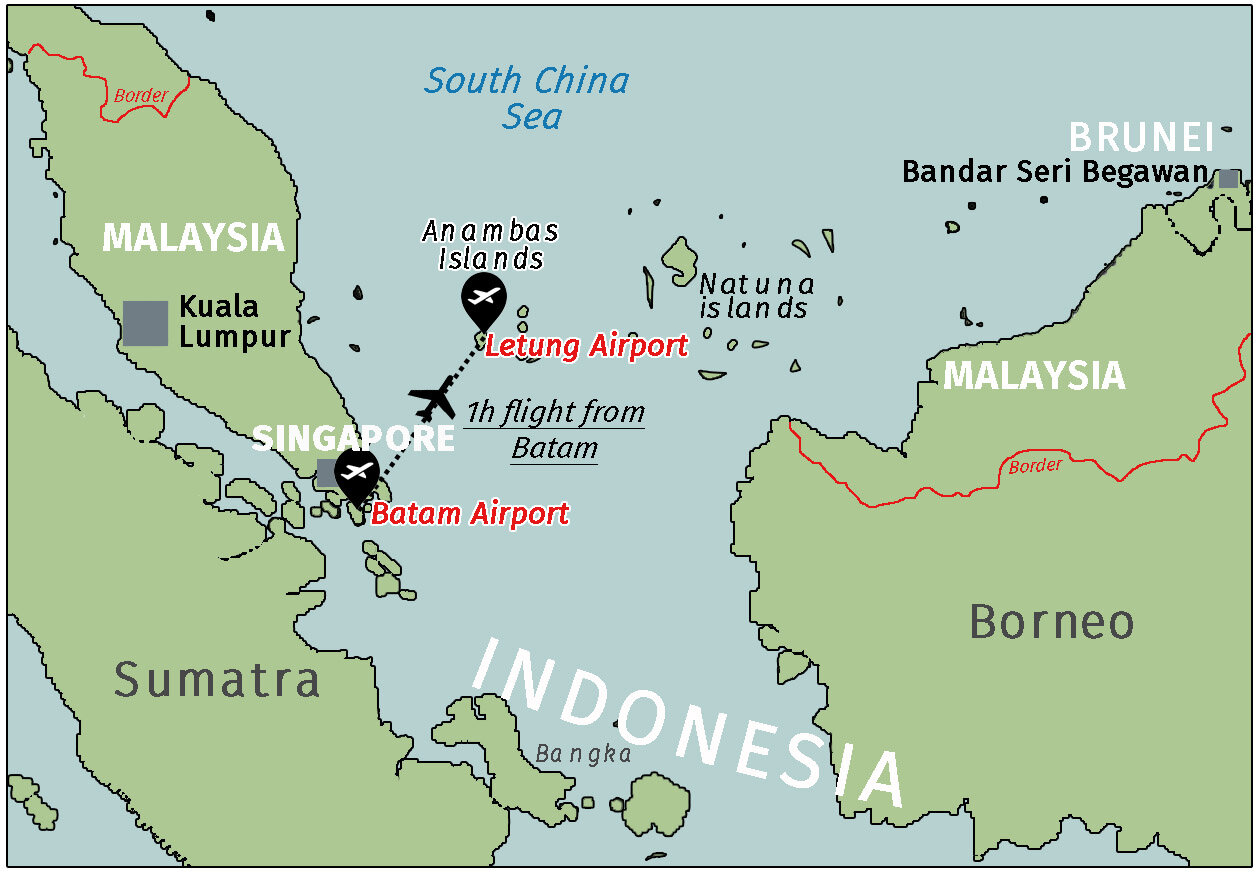 Singapore to Batam – Reach Batam by ferry boat
Batam is an Indonesian island located only 20km far from Singapore & 15km far from Johor in Malaysia.
From Singapore, many companies offer daily ferries to Batam via various terminals. It's an easy 45 min ferry journey to reach Batam island.
The easiest way to travel from Singapore to Batam is to take the ferry from terminals "Tanah Merah" or "Singapore HarbourFront" to "Batam Center Ferry Terminal". We recommend the following ferry companies: Majestic Ferry (daily departures every hour from 8:10 to 21:20), BatamFast (daily departures every hour from 7:40 to 21:40); Horizon Ferry (daily departures every hour from 8:15 to 21:15). Ferry prices vary between 15 USD to 30 USD/ per way per person depending on the ferry company.
**There is a 1h time difference between Singapore & Batam, Indonesia (1h less for Batam).
Once arrived at Batam Center Ferry Terminal and your Indonesian immigration procedures completed, you have to take a taxi to Batam Airport (Hang Nadim Airport, BTH), which is at 10km/ 20 min drive from the ferry terminal. (Taxi price around 10 USD maximum)
Batam to Jemaja Island – Fly with Wings Air
From Batam Airport (BTH) to Anambas/Letung Airport (LMU) there are only 4 flights a week (Monday, Wednesday, Friday & Sunday) operated by Wings Air.
Wings Air is a low-cost airline branch of Lion Air, they count a fleet of 65 ATR-72 planes, operating short-haul flights widely throughout Indonesian islands and neighbouring countries.
To book your flight from Batam (BTH) to Anambas (LMU) airport, the best is to book directly your ticket on lionAir.co.id or via a flight platform such as traveloka.com or skyscanner.com.
Our crew will be waiting for you at Letung Airport and will bring you to the yacht to start your sailing adventure!
Other Cabin Charter Cruises