SY Meta IV
SY Meta IV
Meta IV was designed by the naval architect Thomas E. Colvin, who gave the vessel her beautiful shape and robust hull. She is made entirely of Thai teak, one of the best woods for building classic boats.
Meta IV was constructed in 1998 as a private yacht for a Swiss businessman who made his fortune in hotels. In 2010, the Austrian skipper Herbert Mayrhauser found her at a pier in Phuket and immediately fell in love. After two years of intensive restoration work and refitting, Meta IV started her new life as a luxury charter vessel in the fall of 2012.
Meta IV measures 85 feet in length or 25 meters. That's longer than the Santa Maria, the boat that Columbus sailed into history when he discovered the Americas. In fact, with all her space, you could almost forget you were holidaying on a yacht. The sheer size, and the facilities on board, make for a holiday getaway that your family or friends won't forget.
It's your trip of a lifetime. And the crew of Meta IV will do everything possible to make it an amazing experience. Man the wheel, navigate the waters, or simply relax and snooze in the sun.
Cabins & Quarters
Meta IV has four guest cabins, each fully air conditioned with ensuite bathrooms and electric toilets. Two of the cabins boast queen-size beds, while the other two feature twin beds. Behind the cockpit is the triple stateroom. The entire aft of the boat is shaded and fitted with multiple dining spaces and sunbathing areas.
The boat's centre is dominated by the generous galley and saloon dining area. But chances are that you'll be enjoying most of your meals outside in the sun or in Myanmar's mild evenings.
Crew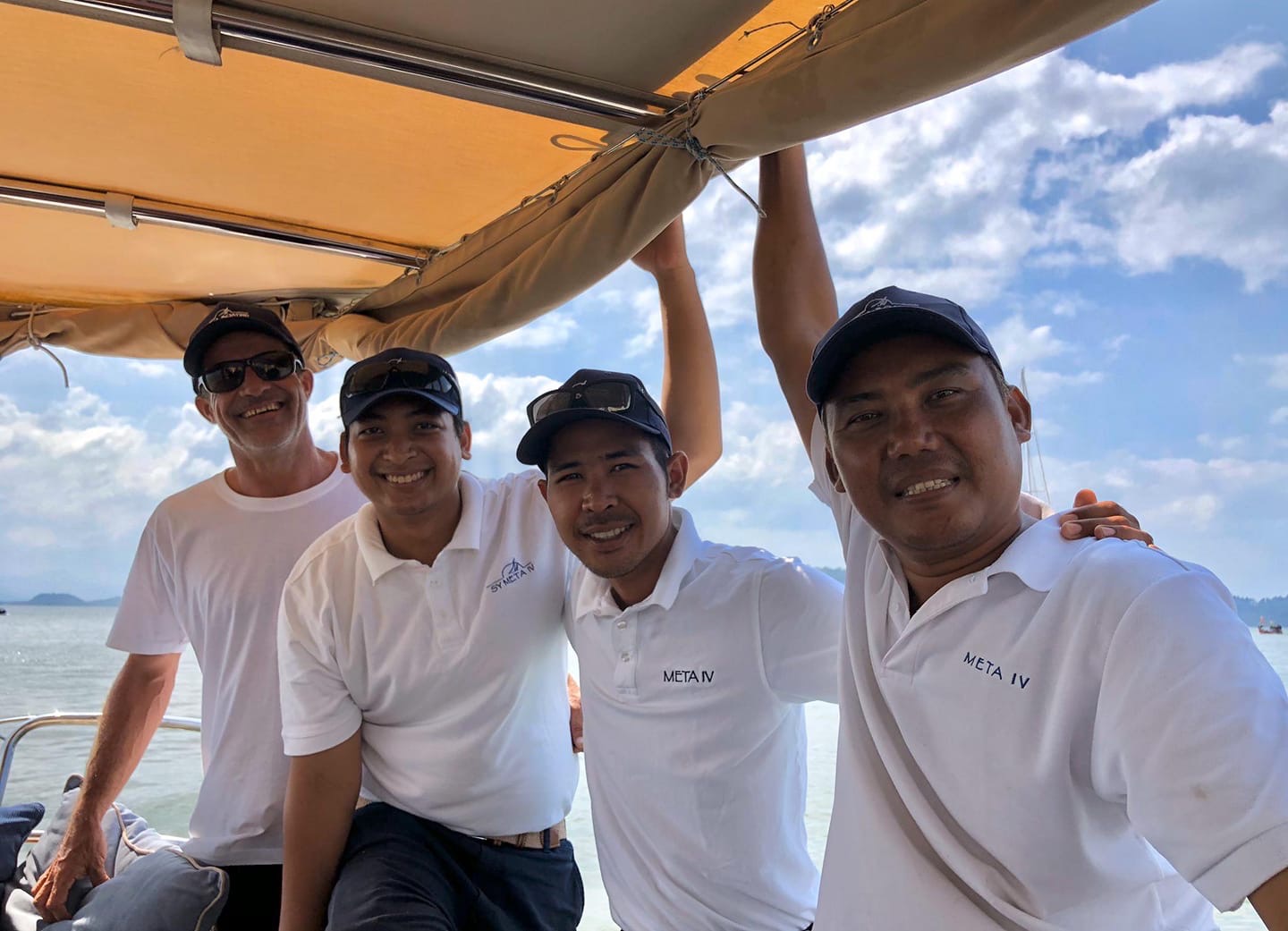 Captain Jed has been onboard yachts since a young age and in the past 15+ years been focusing on racing yachts during the off seasons and high end charter yachts once the season starts. He has lived over 20 years in southeast Asia and has extensive knowledge of the regions. He joined Burma Boating full time in September 2019 and has become an important member of the team.
Captain Vip is a young talented Thai chef, that has worked in Thai restaurants in Canada and the United States as well as in Central Food Courts in Bangkok and Phuket. He can create flavors from all around South East Asia with the best locally sourced ingredients in addition to his love for western dishes.
Naing Naing is our official MOHT guide. He has sailed in the Mergui Archipelago since 2003 and knows almost every island, every rock and every beach. He's in charge of the itineraries and is our connection to the local communities. His passion is the wildlife of the archipelago, he is one of the only certified birdwatching guides in the region.
Wut is our engineer, he started to work for Burma Boating aboard SY Meta IV as a deck hand in 2016. Meta IV is his second home and he is every thriving team member onboard and within the company. After many years in the hospitality business as an electrical engineer, he feels more connected to the ocean and has developed in the years aboard Meta IV a passion for the water and marine life that puts a constant smile on his face.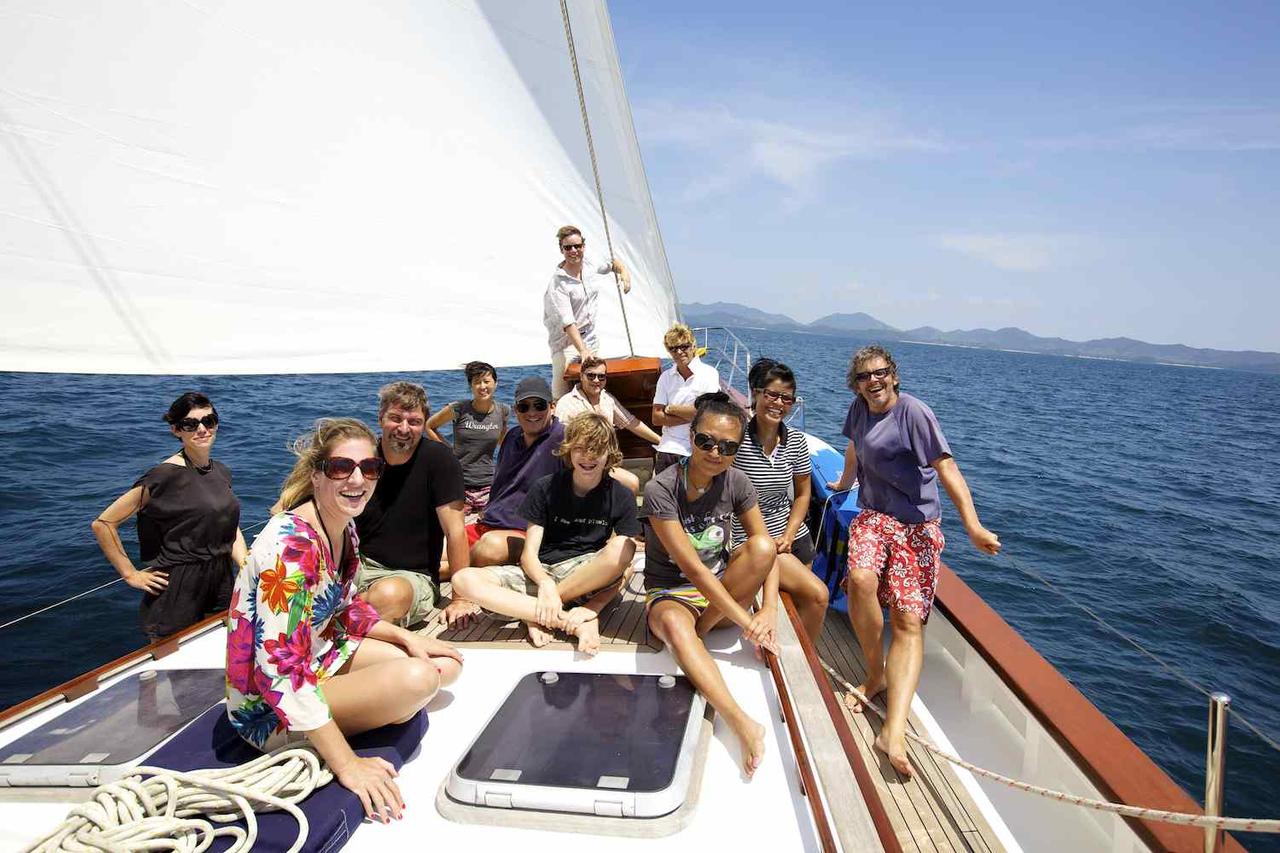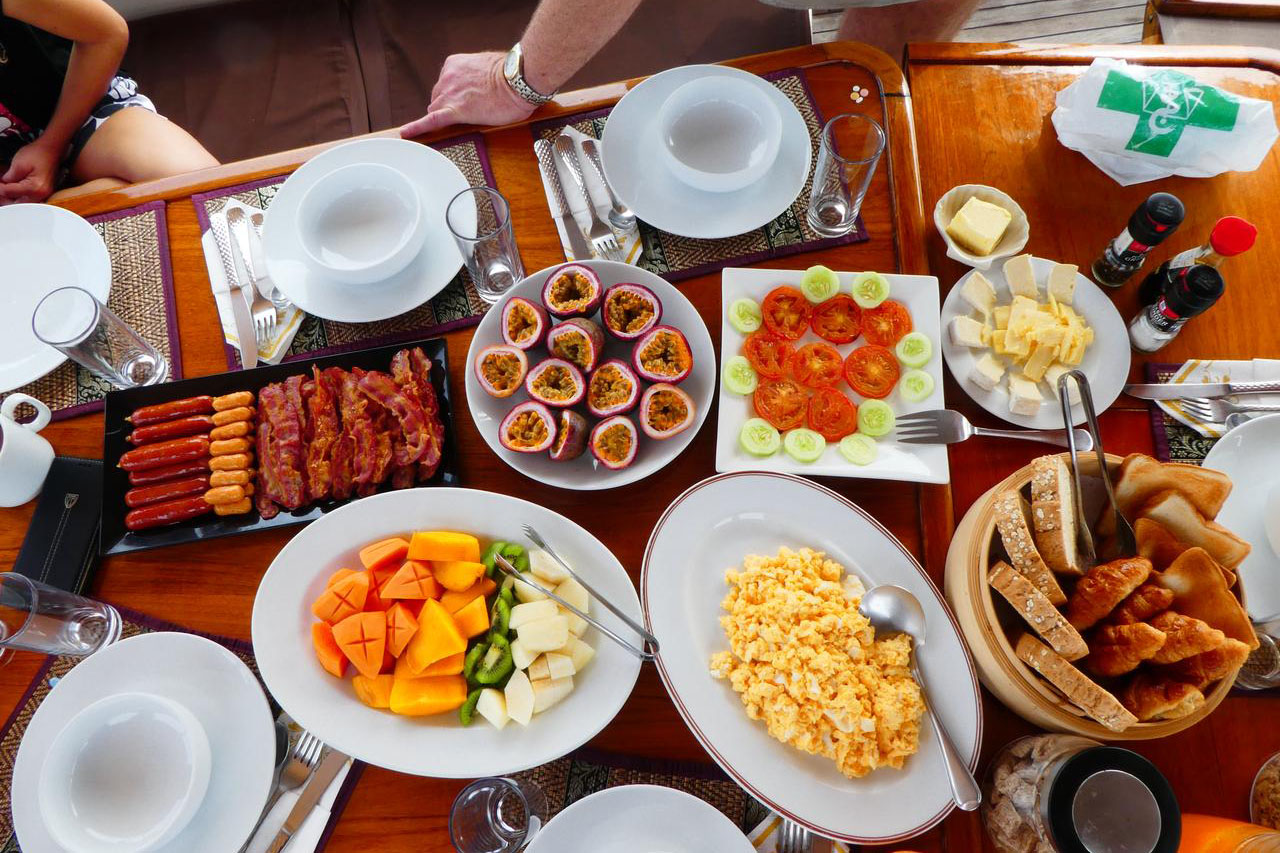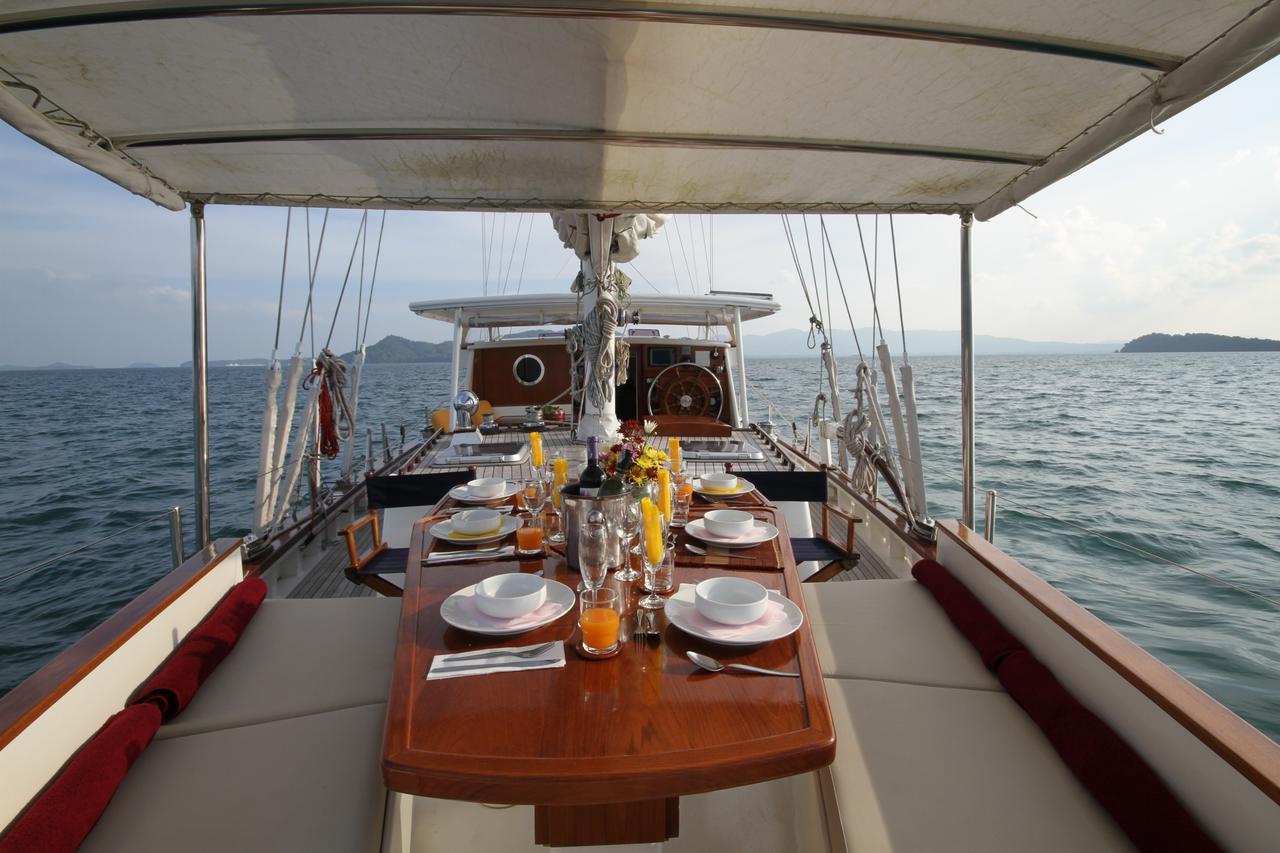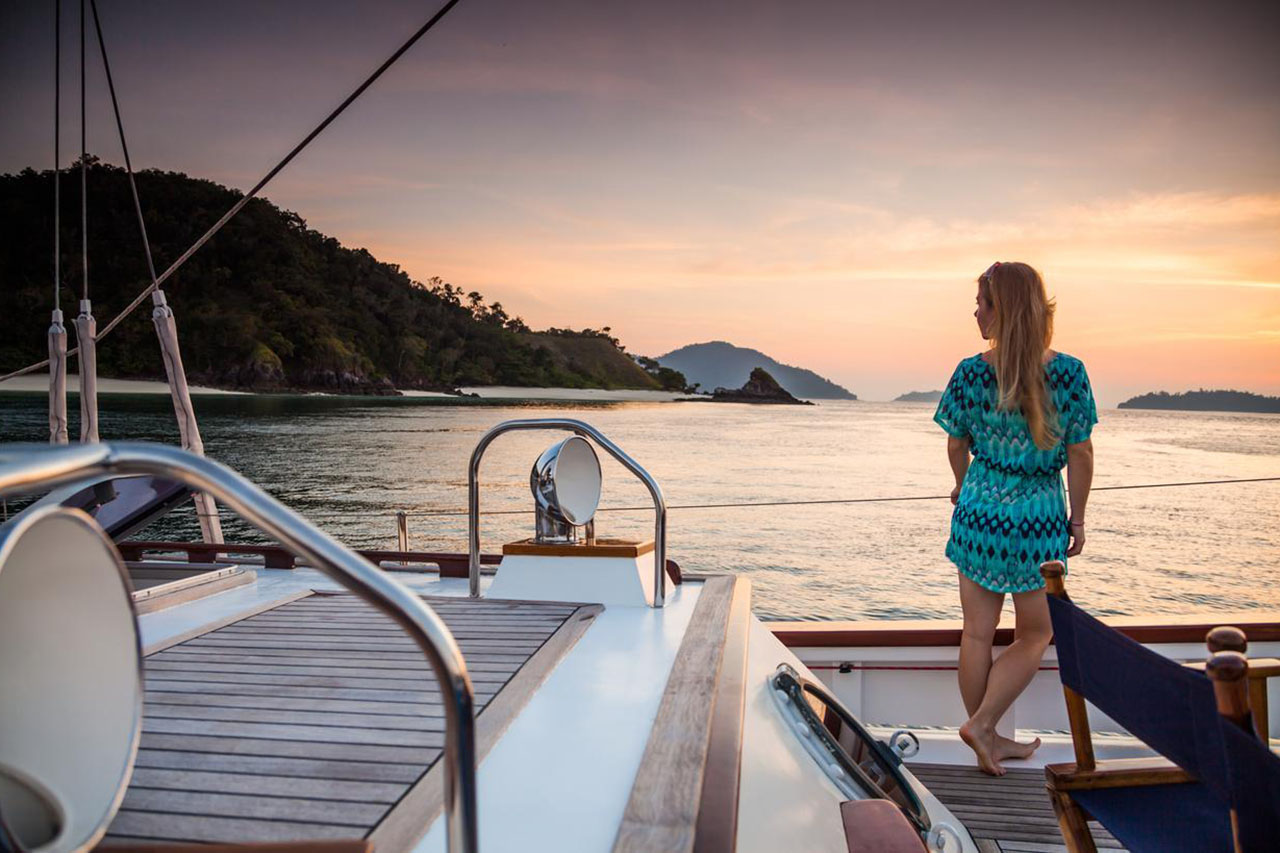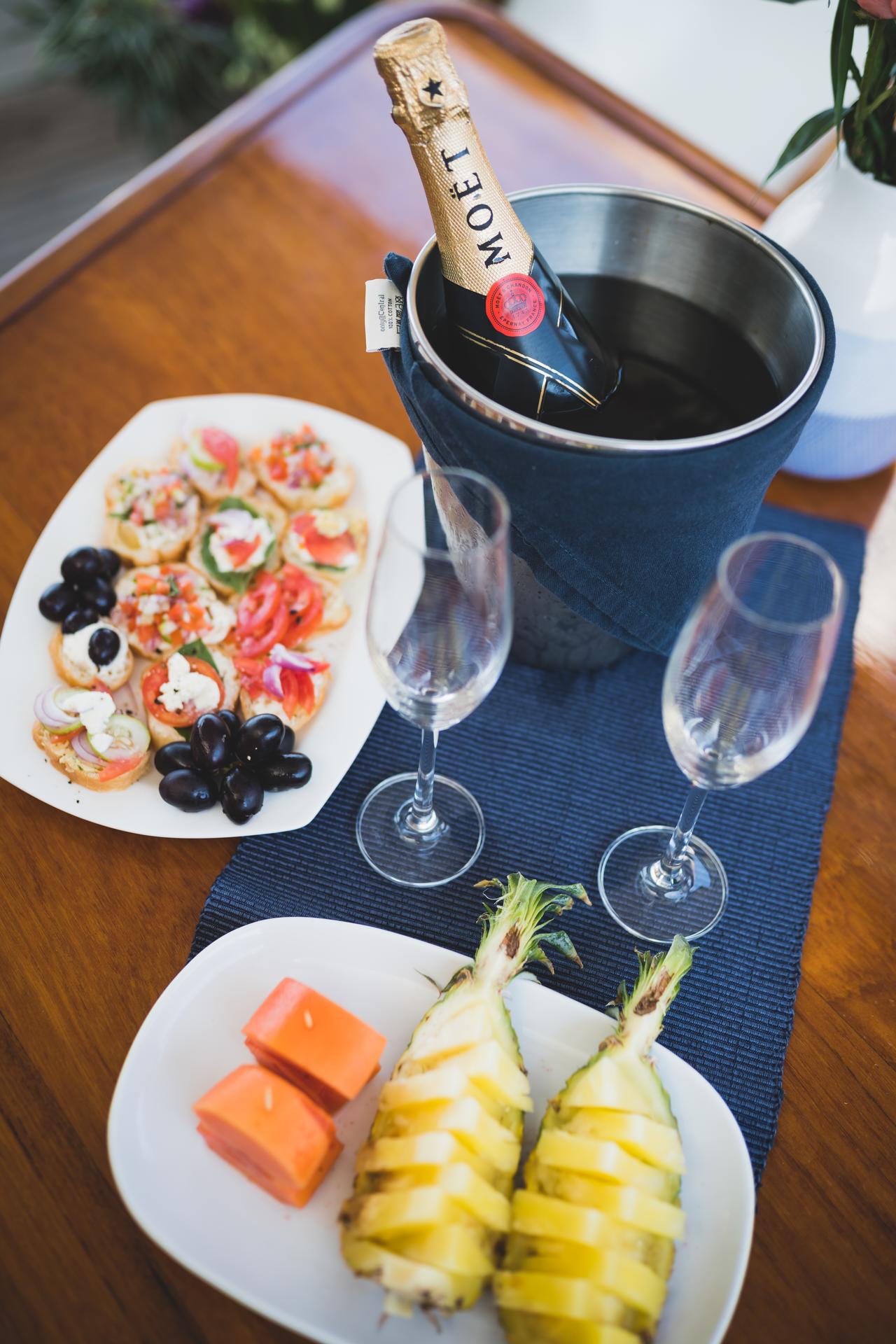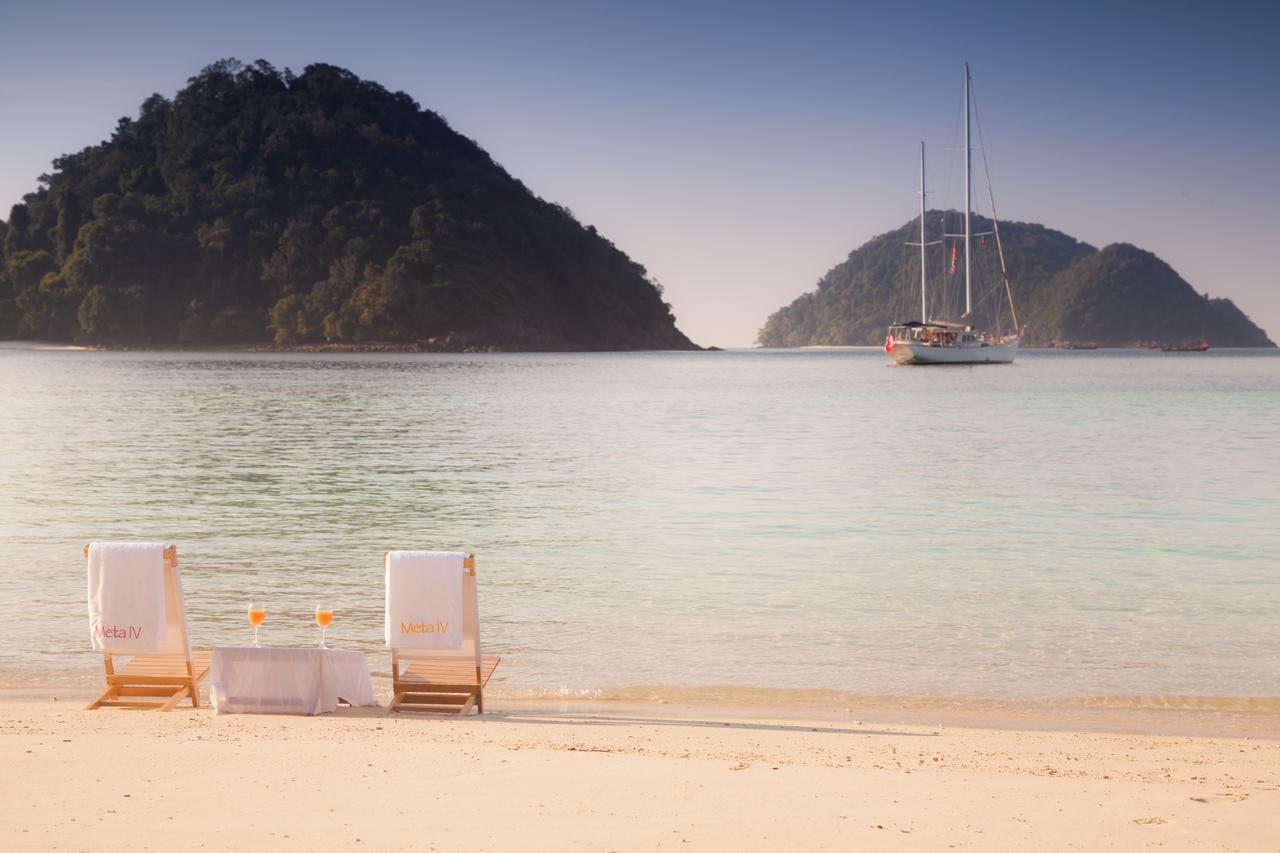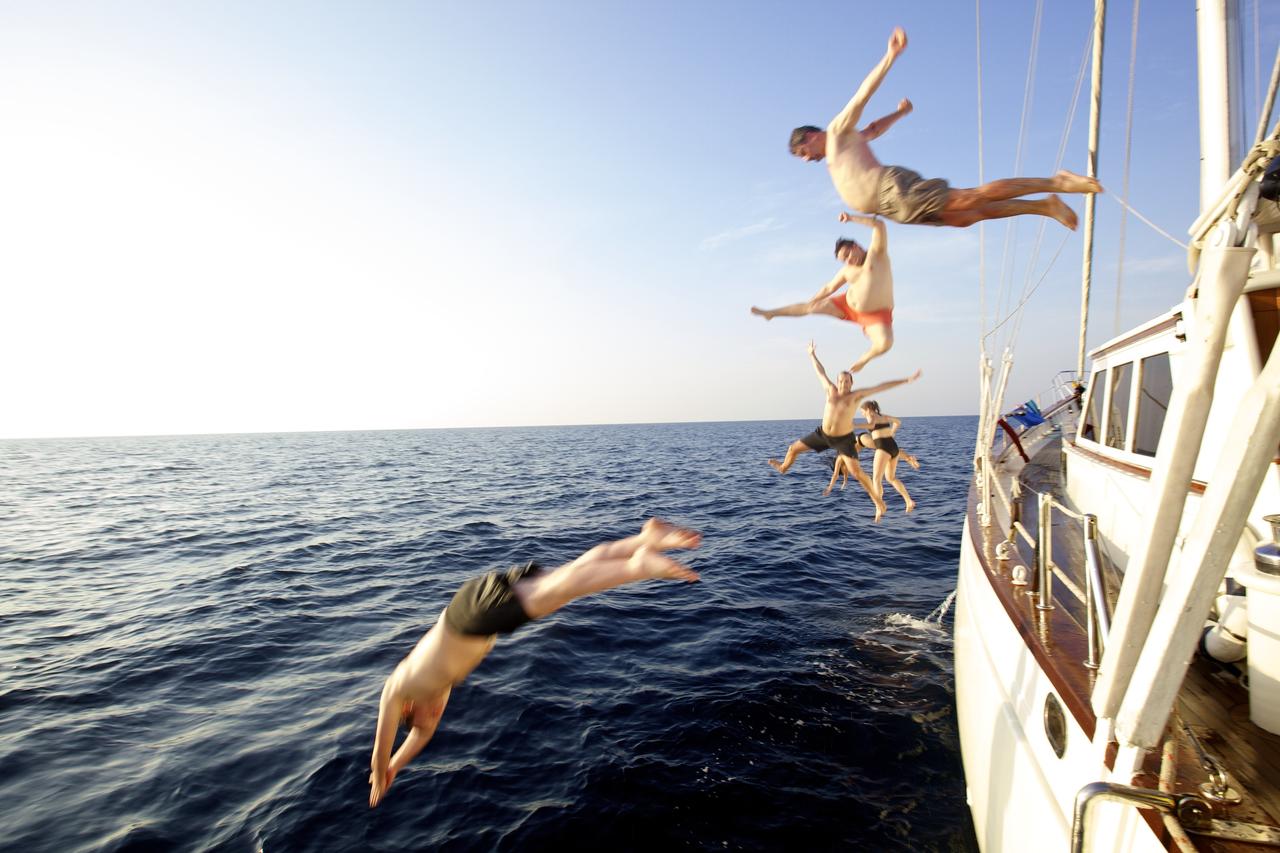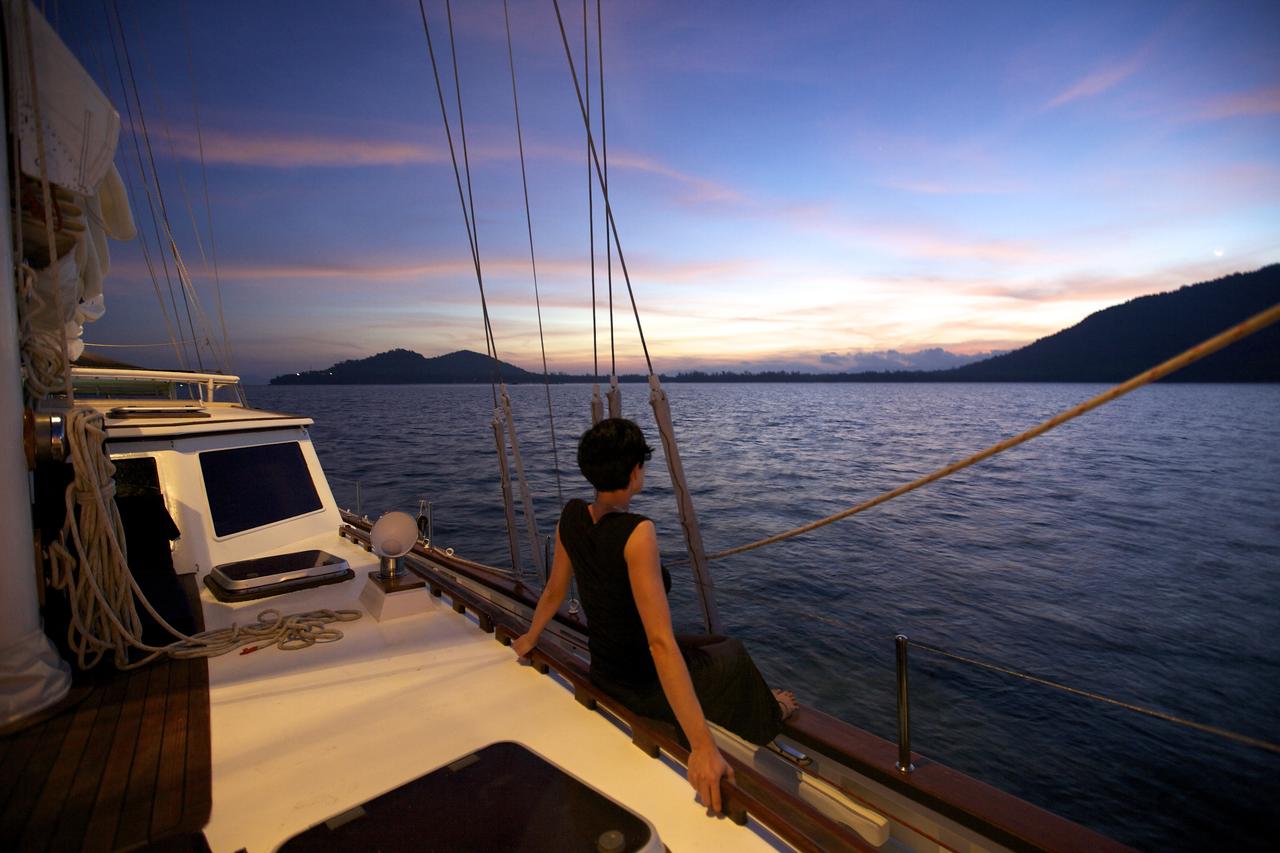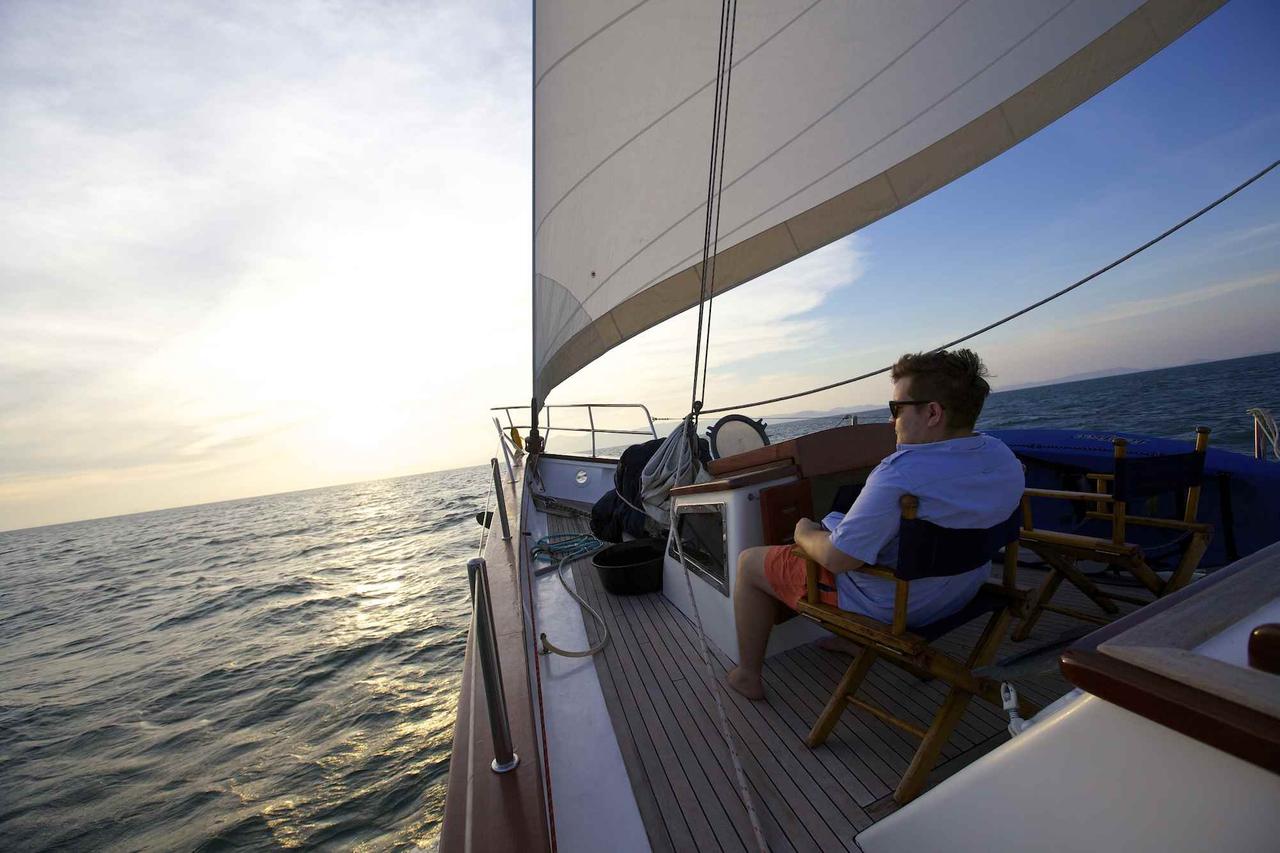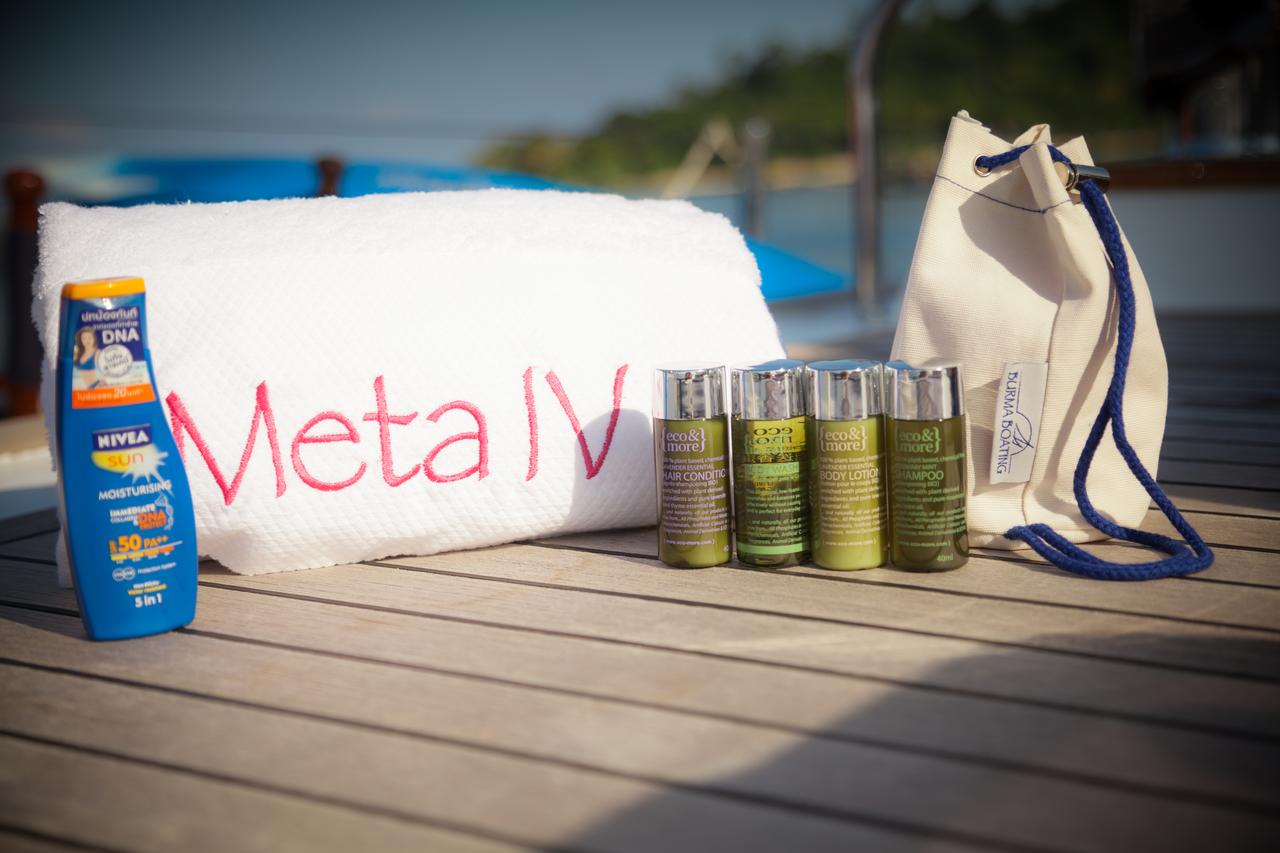 Captain

Chef

Official Guide

Dinghy (60 hp)

Electricity: 12V / 220V

Air-condition: throughout

All meals

Soft-drinks

Linens, bath and beach towels

Biodegradable bathroom amenities

Stereo system

2 kayaks

Snorkeling equipment

Stand-up paddle board

Fishing gear

Go Pro
---
per nightHigh Season (Oct-May)
---
per nightPeak Season (21 Dec - 4 Jan)
*** Not included are port fees and Mergui Archipelago visitor fees. ***
Cruising ground: Mergui Archipelago only