West Weekend Writes About Burma Boating
West Weekend Writes About Burma Boating
October 27, 2014 in Media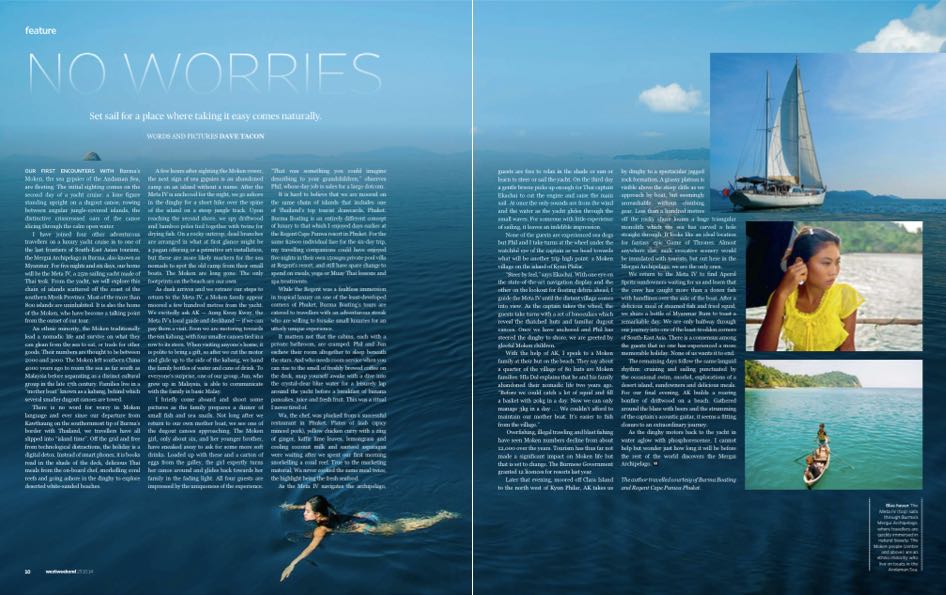 The Australian magazine West Weekend's David Tacon joined one of our sailing cruises and here's what he writes:
"We return to the Meta IV to find Aperol Spritz sundowners waiting for us and learn that the crew has caught more than a dozen fish with handlines over the side of the boat. After a delicious meal of steamed fish and fried squid, we share a bottle of Myanmar Rum to toast a remarkable day. We are only halfway through our journey into one of the least-trodden corners of South-East Asia. There is a consensus among the guests that no one has experienced a more memorable holiday. None of us wants it to end."
Click here to read more articles about us.