Our Top 5 Resorts in the Mergui Archipelago
Our Top 5 Resorts in the Mergui Archipelago
October 18, 2019 in Hotels, Mergui, Mergui Guide
1/ Awei Pila Resort – 5* –  (24 Luxury Yurts)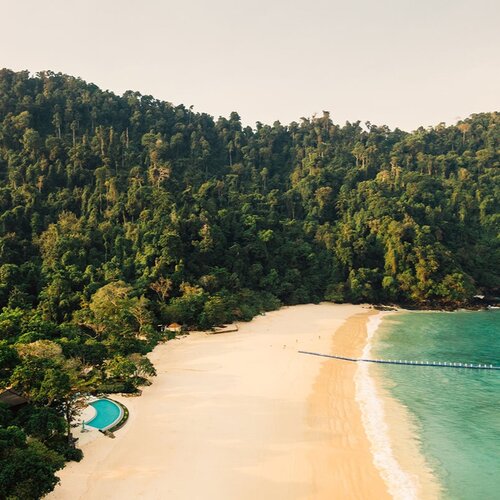 "Private island resort, barefoot luxury at its finest" is the tagline of this breathtaking resort. We must admit, that couldn't be any more accurate.
Imagine the serenity of Pila island, a combination of postcard-like white sand beaches leading to crystalline turquoise waters, and a lush tropical forest inland.
The resort sits in the middle of the island and is made up of a cluster of yurts that combine authenticity with adventure-filled activities. Relax and unwind in comfort, accompanied by their 5-star services.
If you are an avid explorer, there is a resident marine biologist and guide to help you identify native wildlife and learn more about the locals. Best of all, the resort has an infinity pool and a diving centre that offers all levels of PADI diving courses.
😊 : An infinity pool that overlooks the sea, excellently designed yurts, activity filled, PADI Dive Centre.
☹ : Higher-than-average rates.
 2/ Wa Ale Resort – 5* – (11 Tented Villas & 5-Star Treehouses)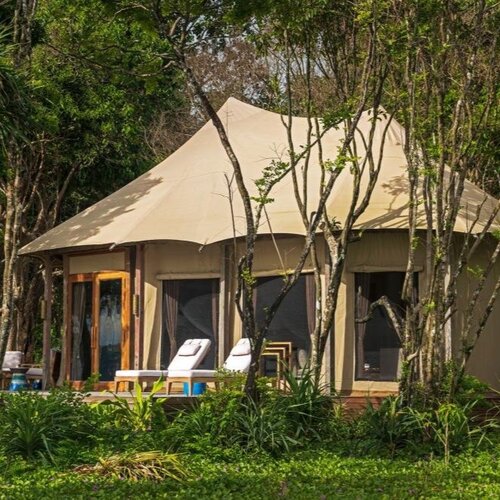 Secluded, luxurious, and ecocentric – these are words that describe Wa Ale Resort, located within the Lampi National Marine National Park on the island of Wa Ale.
Set in the middle of the Andaman Sea, the resort boasts an untouched and immediate environment of a preserved marine ecosystem and flourishing jungle habitat.
The tented villas and tree-top lodgings are not the only things that make you feel one with nature here; the team dedicates themselves towards sustainability through island farm-to-table cuisines, waste management, and eco-friendly activities.
😊 : Beautiful villas, farm-to-table cuisine and quality service.
☹ : Lack of pool and spa facilities, higher-than-average rates.
3/ Nyaung Oo Phee Resort – 4*- (by Victoria Cliff ) – (9 Tents, 6 Superior Rooms, 6 Deluxe Rooms, 18 Bungalows)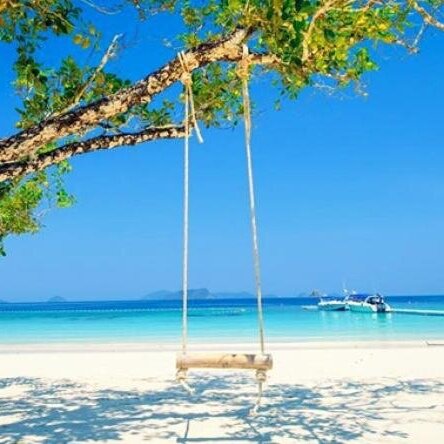 Perched over sparkling blue waters with a picturesque panorama of the Andaman Sea, the main attraction of this resort is once again the unrivalled scenery offered by the Mergui Islands.
Located on the edge of Nyaung Oo Phee Island, enjoy a vast array of nature-filled activities such as scuba diving, hiking, kayaking, diving and wildlife discovery. You can even be a part of ecosystem preservation by participating in a coral planting programme!
Although there are endless activities to keep one occupied, the resort lacks in hospitality and quality comfort. Moreover, guests have commented about the restaurant offering little food choices.
Nevertheless, this resort is a perfect holiday or long-weekend destination for families and couples alike.
😊 : Lovely beach, a wide variety of hotel facilities.
☹ : Tents are lacking in comfort, simple restaurant.
4/ Boulder Bay Resort – 3* – (22 Bungalows)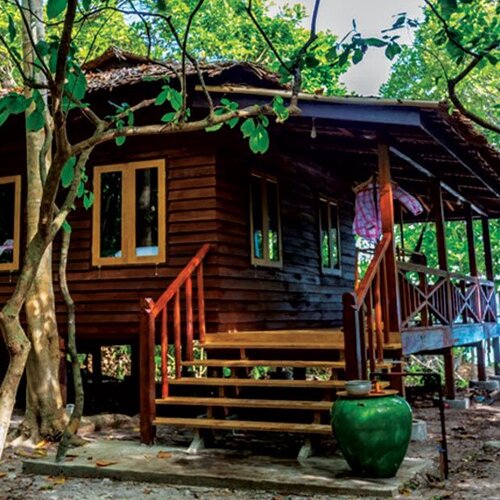 With wooden and bamboo houses scattered across the tropical rainforest, this "back-to-nature" eco-resort will remind your body and soul that they are part of a beautiful ecosystem.
Although the Boulder Bay Resort is on one of the furthest islands west of Mergui Archipelago, it presents stunning beaches like no other. It is also the perfect location for a yoga shala since the island is hidden far from civilisation and human footprint.
The island's surrounding water has a vibrant coral and marine life that caught the attention of two marine biologists. If you are lucky, they might bring you on a mini coral expedition!
The downside? The resort lacks air conditioning and hot water for baths. But if you can look past that, Boulder Bay Resort is a great way to escape the hustle and bustle of city life.
😊 : Great yoga shala, variety of beaches, abundant marine ecosystem.
☹ : Lack of hot water and air-conditioner.
5/ Andaman Resort – 3* – (18 Cottages & 8 Chalets)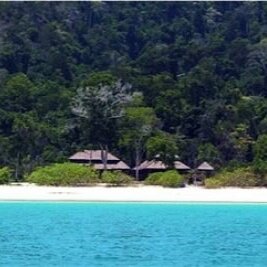 Located on its own private island, Mcleod Island, the Andaman Resort is the oldest establishment in our list.
With more than 26 bungalow rooms facing the island's bay and white beaches, you can wake up to a marvellous view of the Mergui Archipelago.
The island features a tropical rainforest where guests can trek or catch a glimpse of the native wildlife. For marine-lovers, go snorkelling to admire its marine life, or sea kayak above the emerald waters.
Unfortunately, the rooms and premises are worn-down due to the lack of renovations, and service isn't the most pleasant. But there is no doubt that the magnificence of the environment makes up for it.
😊 : Stunning view from the highest mountain of McLeod Island.
☹ : Resort is a bit old.
**Disclaimer: Awei Pila is a sister company of Burma Boating.