Tour Mandalay
January 25, 2014 in Travel agencies, Mergui Guide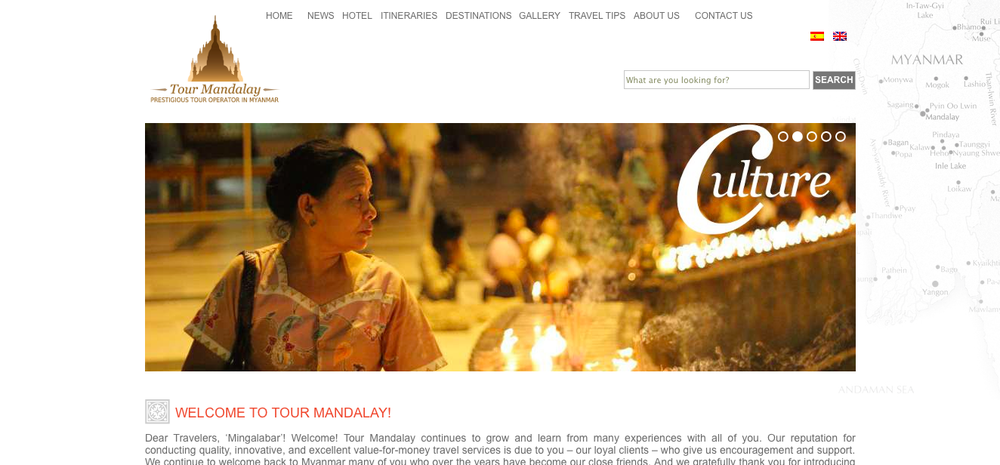 Tour Mandalay was established in 1994. They company provides reliable services for individual travelers, and groups from around the world with experience in handling incentive groups, international cruise liners and privately chartered yachts and jets.
Their all-inclusive tailor-made experiential journeys are uniquely designed by a specialized team to suit all individual requirements. Tour Mandalay focuses on community-based tourism and discovering Myanmar's diverse cultures. Tour Mandalay not only offers  the sights and sounds of our beautiful land, but introduces you to the smiling faces and open hearts of the people.
In 2013 they have been awarded with the Certificate of Excellence by Trip Advisor (more than 40 positive reviews in the first year of listing) – the most influential and reliable website with reviews of hotels, attractions and travel services.
Tour Mandalay Co., Ltd.
Golden Parami Condominium (1st Floor, Building A),
5 Parami Road,
Hlaing Township,
Yangon, Myanmar
For bookings and assistance please contact:
Phone: +95 (0) 1 9669 350
Email: info@tourmandalay.travel
Website: www.tourmandalay.travel