Myanmar Introduces E-visa Program
Myanmar Introduces E-visa Program
August 28, 2014 in Mergui Guide, Visa Information, General Information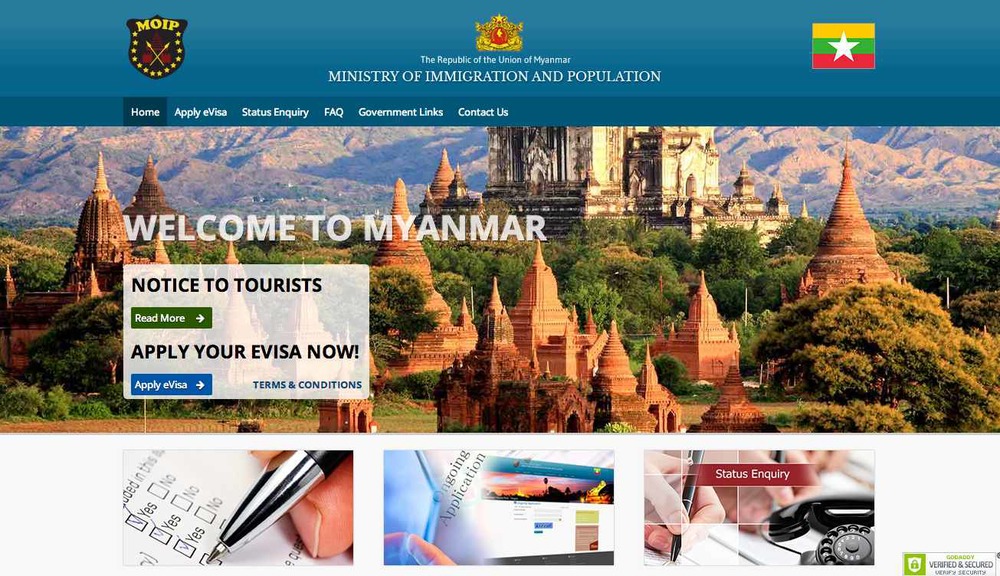 Visiting Myanmar is becoming easier and easier. Starting this September, the Ministry of Immigration and Population allows visitors to apply for an e-visa and fill in applications online. 
The online procedure won't work for nationals of all countries, so do first check whether your nationality is listed. Once the application is complete, you will have to pay USD 50 by credit card online. It may then take up to five days to get an approval letter by email. This document should be printed out and presented, together with your passport, upon arrival in Myanmar.
Update for 2015:
You can now enter and exit at any international airport with your e-visa, and, importantly, also exit at land border crossings. So you can, for instance, enter Myanmar in Yangon, then fly down to Kawthaung for a cruise in the Mergui Archipelago and later leave Myanmar via Ranong in Thailand without any restrictions.
The approval letter is valid for 90 days, and once the passport is stamped on the border, tourists can stay in Myanmar for up to 28 days.
If you only plan to visit the Mergui Archipelago and enter and exit Myanmar in Kawthaung via Ranong in Thailand, we can organise a visa-on-arrival for you. Regulations and procedures frequently change, so we recommend to check beforehand.