Life on a Yacht – as Explained by Cartoonist Kyaw Thu Yein
Life on a Yacht – as Explained by Cartoonist Kyaw Thu Yein
February 03, 2016 in Sailing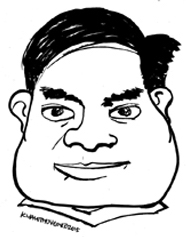 Many of our guests have never been on a yacht before. As a trip on a sailing yacht is very different to a stay in a hotel or on a cruise liner, we asked Myanmar's famous cartoonist Kyaw Thu Yein to help us explain.
Most sailing yachts have a strict shoes-off policy. Sand and street dirt can destroy the wooden decks and little stones are unpleasant to sit or lie on.
A yacht has to carry its fresh water supplies, which are limited. Some larger boats have water makers which turn sea water to fresh water. However this process requires a lot of energy, so we ask our guests to keep showers short.
The sea is our world and we like to keep it clean.
There is no need to be shy if you have a question, the crew members are happy to help where they can.
Paper and rubbish can easily block the toilets and wastewater tanks on a yacht. In the Mediterranean, many yacht charter companies have to ask their guests to avoid eating olives – the small stones can break the pumps (not sure why some people seem to swallow them).
It is good etiquette to save electricity and to switch off fans, lights and the air-conditioning when not needed. Yachts generate power with their engine or generator but most sailors like to  avoid the extra noise.
Fires are extremely dangerous aboard a yacht. For that reason and out of respect for other guests, smoking is only permitted in certain areas on deck.
Sailing looks more difficult than it is. Try it out, your crew will be happy to explain if you ask.
… not only to protect the equipment, but solar panels can also be quite slippery.
Keep in mind that a sailing boat plays with the wind. And the wind plays games with you if you don't use enough pegs.
Salt water in closed environments can cause an unpleasant smell, so please don't wear wet swimming clothes inside the yacht.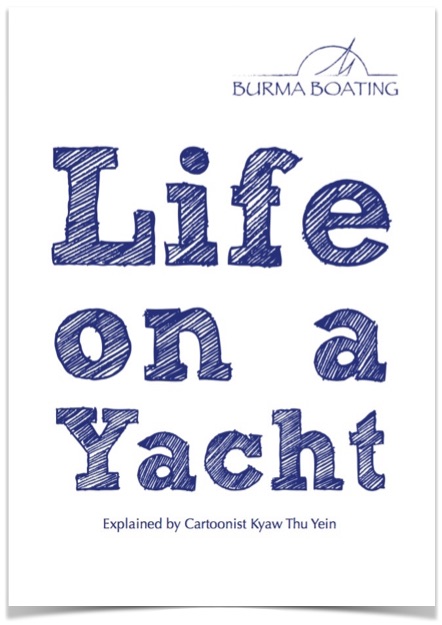 The cartoons are published in the leaflet "Life on a Yacht" which is part of the information material our guests find in their cabins. 
Tipping your yacht's crew at the end of the trip is common practice if you were happy with their service. We usually recommend a tip of USD 10 per day and per guest for cabin charters.