Flights: Myanmar National Airlines
Flights: Myanmar National Airlines
December 19, 2014 in Flights, Mergui Guide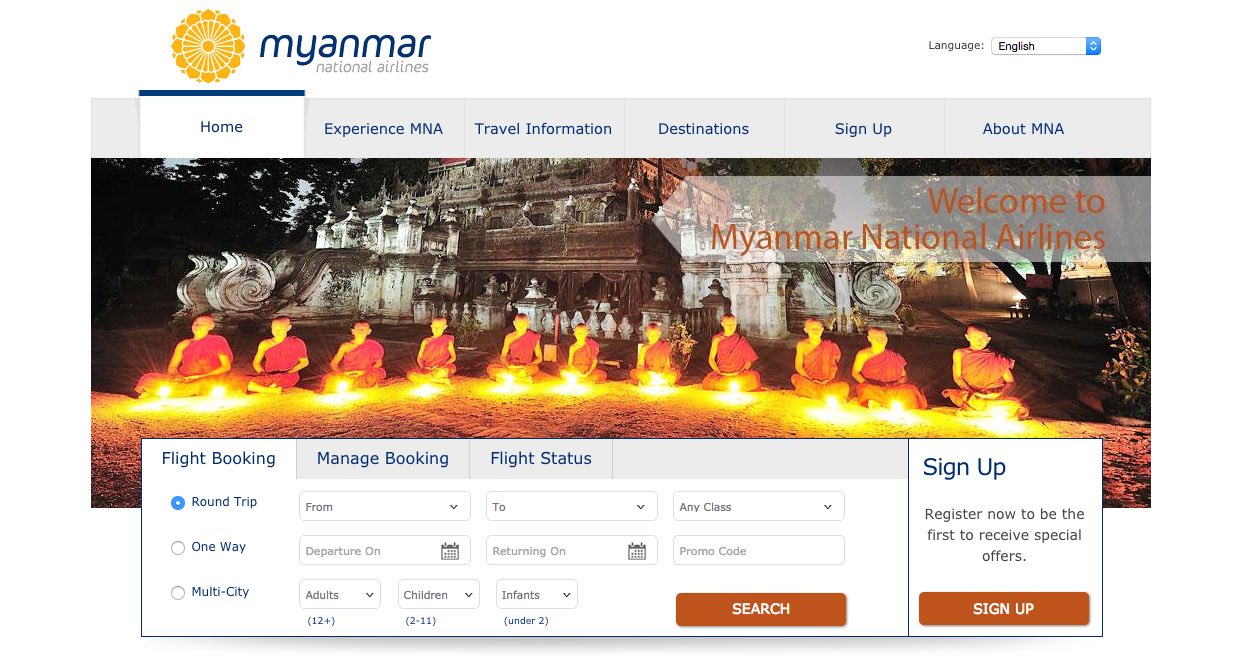 Due to unexpected cancellation of most Air KBZ flights to Kawthaung and frequent "last minute" changes of departure times, we have decided not to recommend flying with Air KBZ anymore.
Fortunately another airline, UB Special (recently renamed to Myanmar National Airlines), has just opened a very convenient 1h25min non – stop connection Yangon – Kawthaung – Yangon on Saturdays and Thursdays. At the moment it is the only airline that offers direct flights on this route. And the only one that flies to Kawthaung on Saturdays. Since all our guests arriving from Yangon will take the MNA/UB Special flight, we had to slightly modify the departure and arrival ours of our cruises to adjust them to the new flights schedule.
Effective from January 10, all our cabin charter cruises will start between 12:00pm and 3:00pm (formerly at 12:00pm) and will end at 12:00pm (formerly at 8:00am). All guests are welcome to embark the yacht at 12:00 and enjoy their time on deck. The boats will leave the port when customers arriving from Yangon are on board.
All the guests arriving from Yangon on Saturdays should take the MNA/UB Special flight UB-303 (Yangon – Kawthaung, 11:30 – 12:55). All the guests going back to Yangon after the cruise (on Thursdays), should book the MNA/UB Special flight UB-304 (Kawthaung – Yangon, 16:05 – 17:30). The airline has just launched a new website, which allows booking tickets online and paying with major credit cards (Visa, Master, JCB). Of course, if it's more convenient, our guests may ask their travel agents for assistance.
The embarkation and disembarkation time change will not affect customers coming from Bangkok. All our guests arriving via Ranong Airport should take the recommended Nok Air connection the morning flight (Bangkok – Ranong, 8:10am – 9:35am, DD7312) on Saturdays and the evening flight (Ranong – Bangkok, 18:35 – 20:00, DD 7319) on Thursdays.
All our guests arriving from Phuket are kindly requested to take into consideration the later hours of departure and arrival of the yacht in Kawthaung and modify their travel arrangements accordingly. The transfers from/to Phuket Airport will also be adjusted, after consultations with guest.