National Geographic Recommends Burma Boating as one of the "Best Trips of 2015"
National Geographic Recommends Burma Boating as one of the "Best Trips of 2015"
December 04, 2014 in Mergui, Media
We're excited and a little proud to announce that National Geographic Traveler recommends the Mergui Archipelago and Burma Boating on its list "Best Trips of 2015". Here is what they write:
"Forbidden Islands" sounds like something from a fairy tale, and stories about Myanmar's Mergui Archipelago do seem like a fantasy: hundreds of undiscovered white-sand beaches, dense unexplored jungles, and clans of the mysterious Moken sea gypsies. Klaus Reisinger, who co-directed a documentary titled Burma's Forbidden Islands about the island chain, calls the area "one of the last paradises left on earth."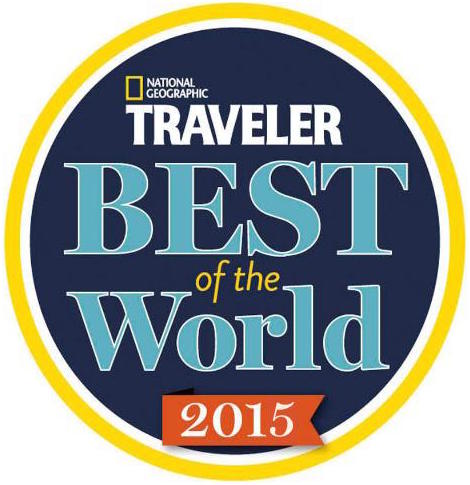 The Burmese government kept the area off-limits to foreigners until 1997. Since opened to a handful of tour operators, the 800 islands scattered off the southern coast of Myanmar, in the Andaman Sea, are so seldom visited that many of them are known only as numbers on navigation charts.
Wildlife sightings include monitor lizards, sea eagles, and long-tailed macaques. Despite years of unregulated dynamite fishing, snorkeling and dive spots still reveal an aquatic festival of life, with swarms of eagle rays, schools of sharks, and the occasional whale shark. The nomadic Moken people, now largely forced into settlements, maintain their fishing traditions as they have for countless generations. As an epic of the Moken goes, "The Moken are born, live, and die on their boats, and the umbilical cords of their children plunge into the sea."
(…)
Currently, foreign visitors to the archipelago must be part of a guided boat tour. Tours depart from Kawthaung pier at the southernmost tip of Myanmar near the Thailand border. For a small group (two to eight people) charter or private yacht cruise including airport transfers, lodging, and meals, sign on with Burma Boating. Tours can be customized to fit specific themes, such as a photography and video safari. They also accept credit cards, rare among archipelago boat tour operators.