Introducing Our New Vanity Bags with Personal Care Products from Eco & More
Introducing Our New Vanity Bags with Personal Care Products from Eco & More
January 23, 2014 in Our Values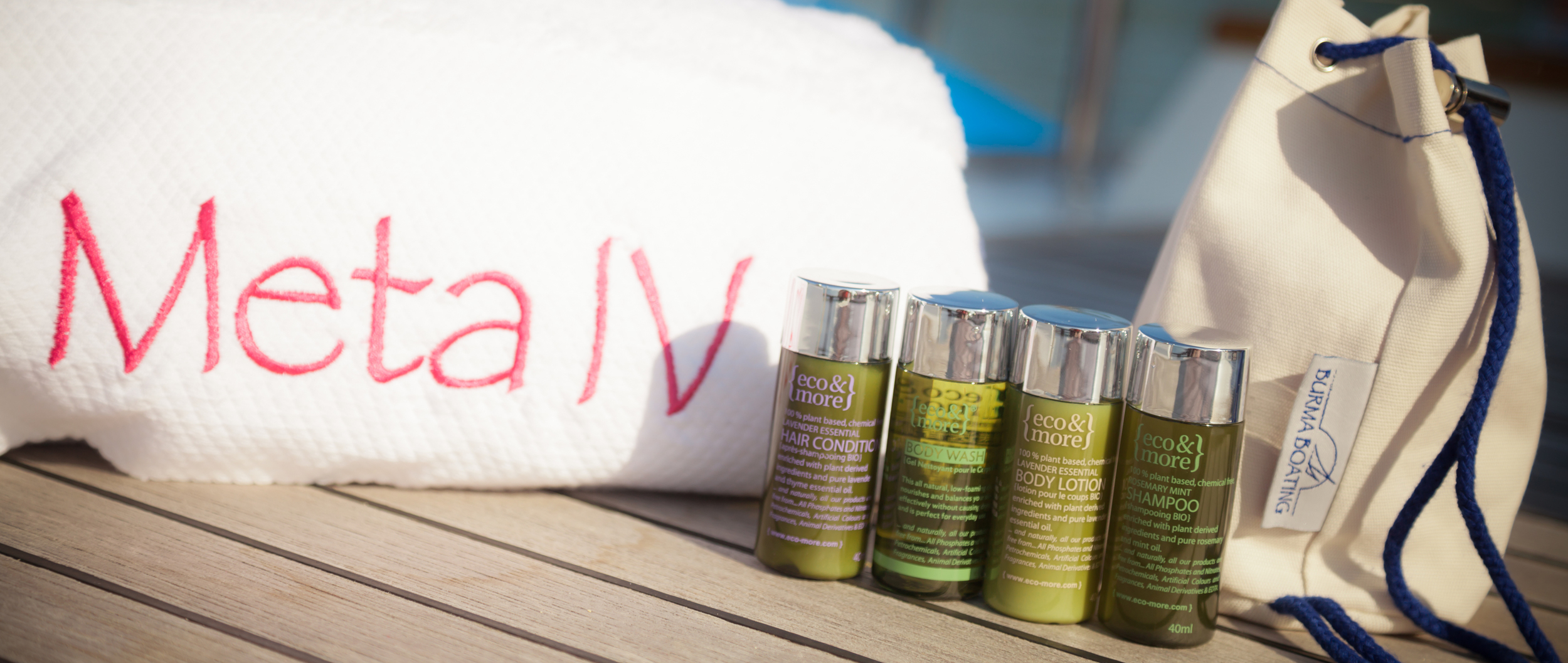 Starting from today, all guests at Burma Boating will find our new, custom-made personal care bags waiting for them in their cabins. The marine-themed bags are miniature linen sea sacks and resemble the luggage traditionally used by sailors.
The bags contain all the essential personal care products you would expect on a luxury yacht and we are proud to announce we are exclusively using products by Eco & More.
Eco & More is an Australian brand producing home care and personal care products that are 100% plant-based and chemical free. They combine the latest in technology with pure and natural essential oils, selected for their medicinal and aromatherapeutic properties.
The company was founded by the young Thai-Australian-Chinese business woman Jeni Saeyang, who decided to start her own company when the products she found did not live up to her standards.
We share those standards and want to keep our oceans clean. If you would like to know what else we do, have a look at Our Values.
Click here to check our Eco & More and their fascinating story. We simply love what they do. You may have noticed that we even featured Eco & More in our video…