German Yacht Magazine Features Burma Boating
German Yacht Magazine Features Burma Boating
September 04, 2014 in Media, Sunshine, Fleet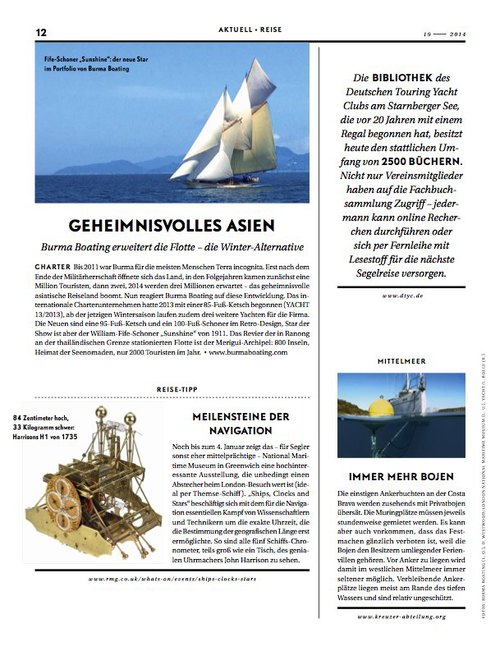 German magazine Yacht writes about Burma Boating in an article titled "Mysterious Asia". The text highlights the latest addition to our fleet: "The star of the show is the William Fife schooner 'Sunshine'".
It's just a short story but we're excited to be featured again in one of Europe's oldest and most important yachting magazines. And doesn't Sunshine just look stunning when she's sailing?
Click here to read more articles about us.