Join Us for an Exploratory Trip to the Andaman Islands
Join Us for an Exploratory Trip to the Andaman Islands
February 03, 2016 in Sailing, Andamans, Meltemi
We are soon to set sail for an exploratory trip to the Andamans and we're very excited about this! 1200 km from mainland India and 700 km from Thailand, the Andaman and Nicobar Islands are one of the most remote spots on the planet. The original inhabitants are various aboriginal tribes who exist more or less secluded from the rest of the world. Some of the 600+ islands that form the archipelago are home to populations whose contact is limited to sightings from the rare passing yacht.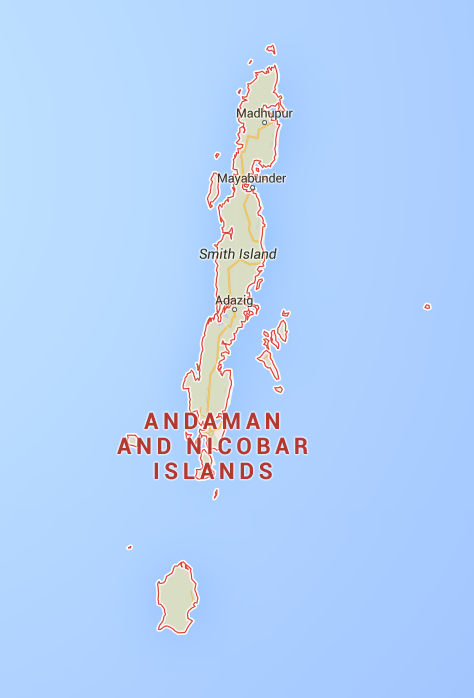 In India's popular consciousness, the islands are mainly known as a former penal colony during British rule where rebels and freedom fighters as well as hardened criminals were imprisoned. Most of the inhabitants of these islands are in fact migrants from the mainland, some of them descended from the prisoners.
During World War II, the Andamans were the only part of India briefly occupied by the Japanese. While notionally handed over to Subhash Chandra Bose's Free India, in practice the Japanese held the reins of power. The territory was run brutally — suspected resistance members were tortured and executed, and when food started to run out towards the end of the war, people were deported to uninhabited islands to fend for themselves as best they could.
This is the plan: We'll leave from Ranong (Thailand) on March 20 aboard our new catamaran SY Meltemi. After two and a half days of sailing and about 450 nautical miles we will reach Port Blair, the capital of the Andaman and Nicobar Islands. We will spend the next 6-7 days exploring the islands, snorkelling, diving and getting to know the region before we head back and reach Thailand again on April 1st.
This is an exploratory trip and our first cruise to the Andamans, so there is no fixed itinerary and not much more we can say right now – except this: We have one cabin left for this adventure! The charter rate will be about EUR 2,500 per person.
If you would like to join, please send an email to info@burmaboating.com or fill the form below.