5 Nights / 6 Days Mergui Sailing Adventure
5 Nights / 6 Days
Mergui Sailing Adventure
Overview
Day 1
Day 2
Day 3
Day 4
Day 5
Day 6
Mergui Sailing Adventure (North Route)
(Departure every Saturday between mid-October to mid-May)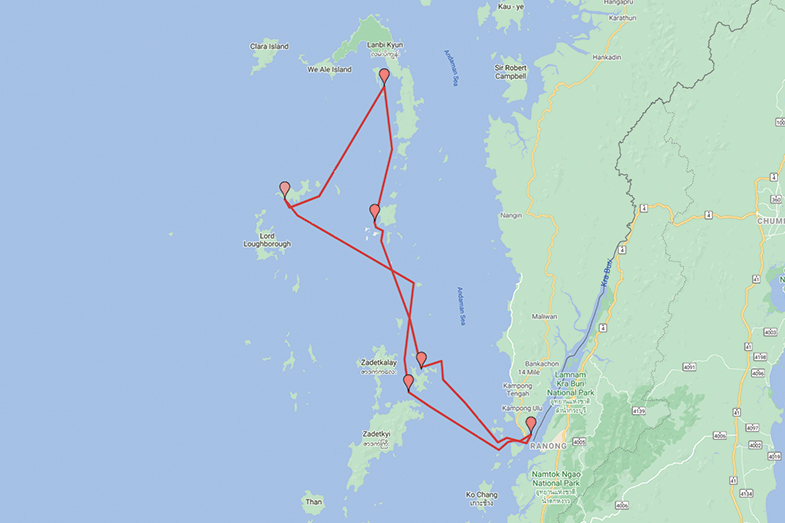 Noon – After the welcome aboard your yacht will set sail towards Barwell island and we will spend some time swimming before sunset cocktails and dinner on board.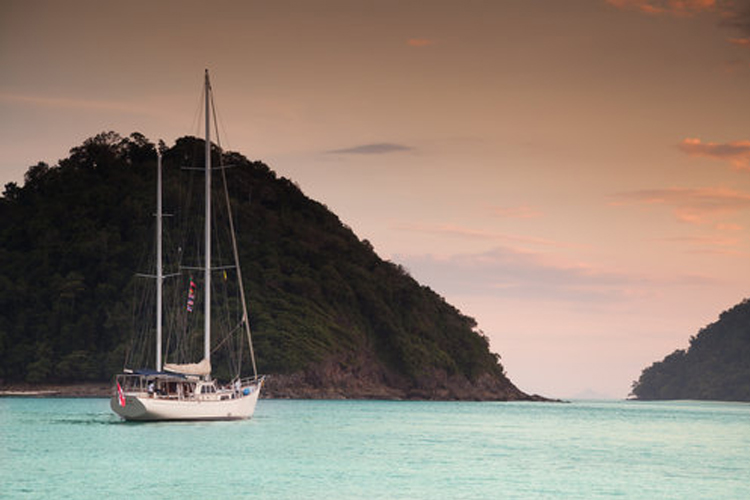 After the breakfast, sail to Tang La Bo island for some amazing snorkeling spots and strolling on the pristine beach. Lunch on board and we will set sail toward Pony island. Birdwatching (toukan, hornbill & seaeagles) and ample swimming time before sunset & dinner. Anchor & overnight in one of the bays of Nyaung Wee island.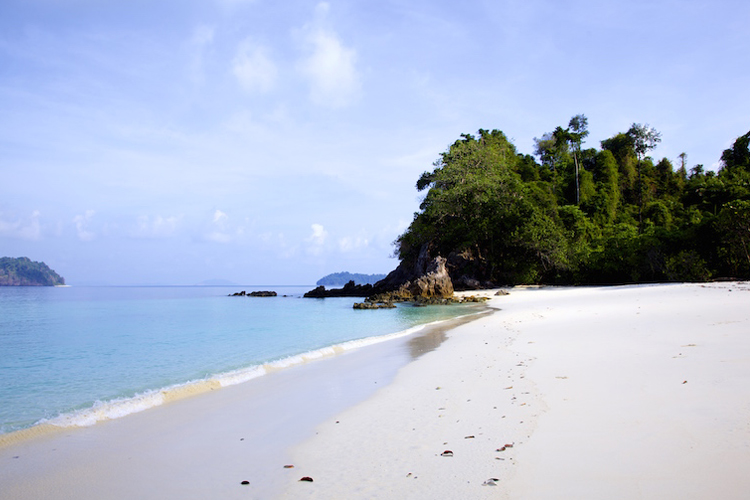 We set sail toward Lampi National Park, and according to the tide we either visit the Mangrove or set for an excursion of the Moken village.  Overnight anchor near the quiet bay of Pulo Bunai Island where you can sometimes watch bioluminescent plankton at night.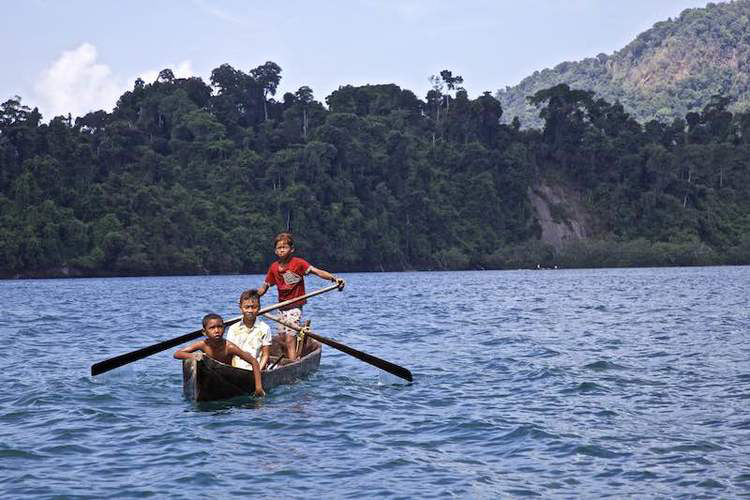 After breakfast, we cruise toward Nga Namm Island for snorkeling, kayaking & the best fishing spot in the islands. Lunch on board and sail to Kyun Pila. If time permits, a quick swim before Champagne sunset cocktails on the beach. (Option: Scubadiving available at Pila island on request).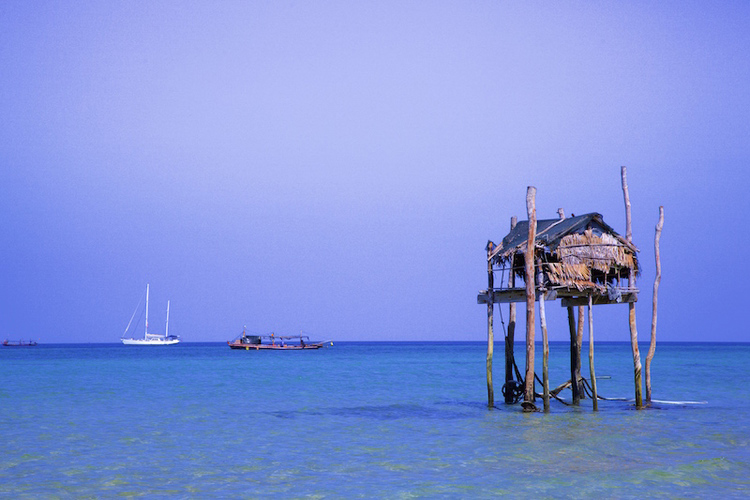 Breakfast on board, set sail to 115 island, trekking in the jungle followed by lunch aboard. Sail and quick stop to Taung La Bo or Kyun Pya Gui according to the wind and tide. Special Farewell diner around Hasting Bay.
Last swim & final passage towards Kawthaung. Casual Brunch before departure around noon.Our crew will bring you to the airport if you fly from Kawthaung. Or book your transfers if you are leaving to Thailand.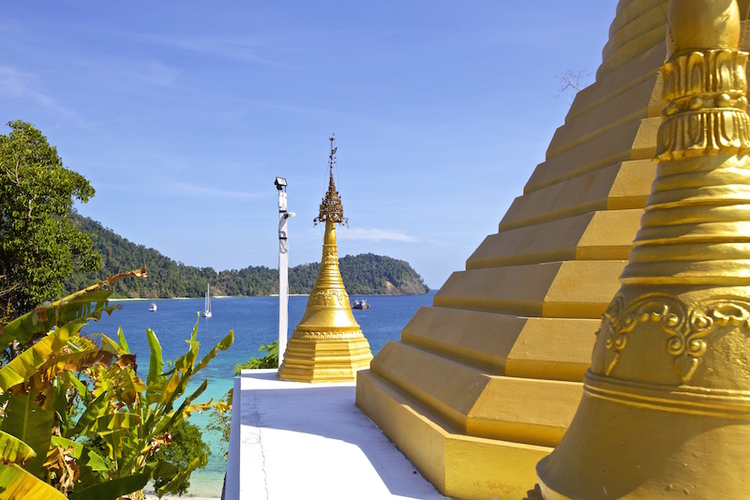 Includes:
– All meals
– All non-alcoholic beverages
– Local airport transfers
– Fuel & dinghy
– Special area visa (if you Enter & Exit through Ranong, Thailand)
– All equipment & activities
Excludes:
– Local government fees. (310 USD per person)
– Alcoholic beverages
– Flights
– Visa (if you are traveling in Myanmar before or after the cruise)
– Extra personal expenses
Explore 800 pristine islands, a national park and indigenous tribes for an unforgettable trip to paradise.
USD 2,600 pp / 6 days *
Departure every Saturday
Season: October – May
Yachts: SY Meta, SY Aventure
Getting to the Mergui Archipelago
All of our regular trips in the Mergui Archipelago depart from Kawthaung in Myanmar's south, just across the border from Thailand. Getting there is easy, and there are several travel options.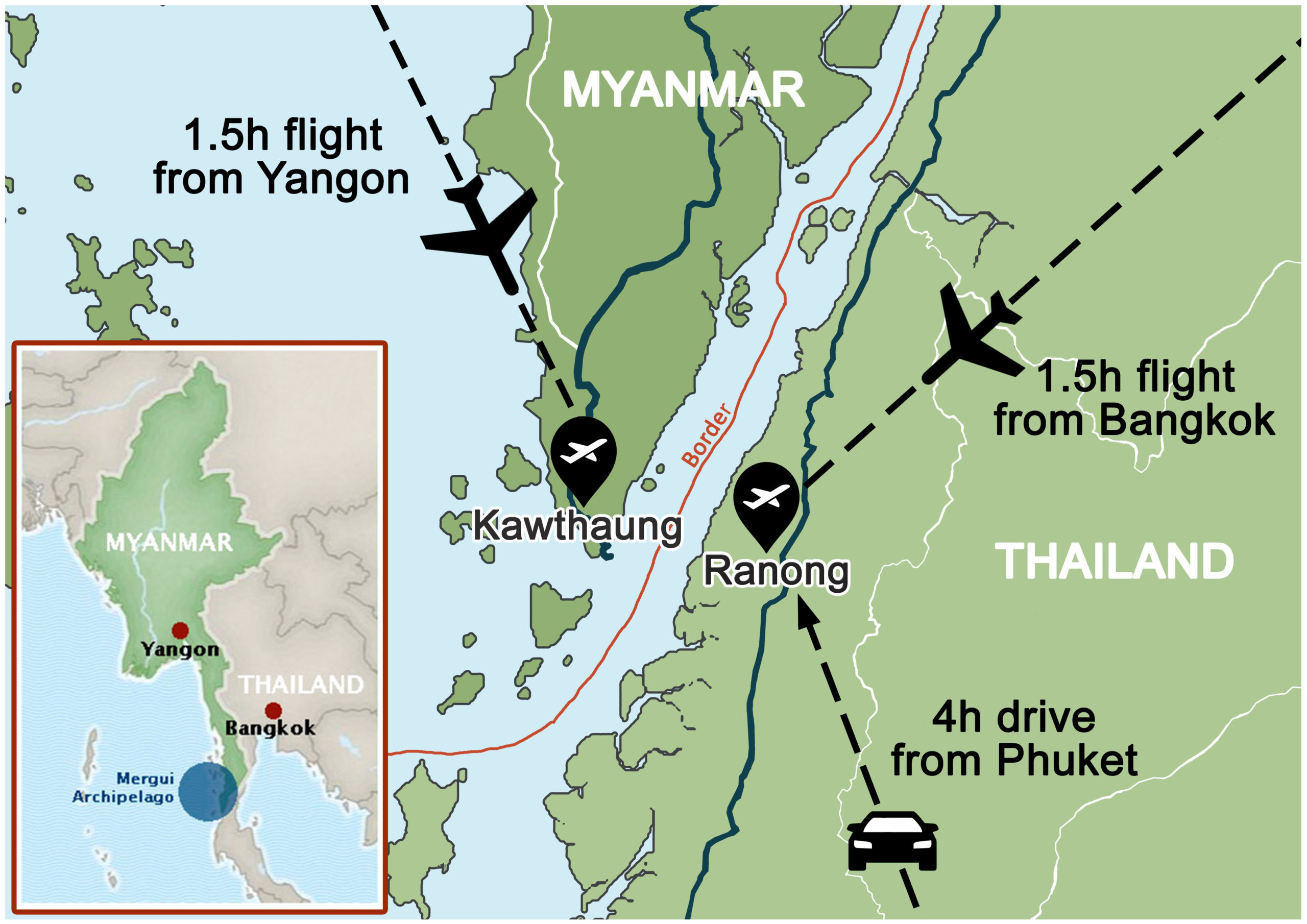 Flying to Kawthaung
If you are arriving from within Myanmar, you can book online and fly directly to Kawthaung Airport from Yangon by Myanmar Airlines & KBZ Airlines. We'd be more than happy to help you organise transportation and meet you at the airport.
Flying to Ranong
Another option is to fly to Ranong Airport. There are daily flights from Bangkok by Nok Air and Air Asia. The airport is well-served by local taxi drivers, or we can pick you up from Ranong Airport upon request.
Once you are in Ranong, take a 30-minute longtail boat ride across the Pakchan River to Kawthaung on the Myanmar side. We will help you with the immigration procedures before boarding the yacht.
Arriving via Phuket
Phuket International Airport is a convenient and well-connected place to fly to. From there, take a scenic 3-4 hour car ride to Ranong, the Thai border town. We'd be more than happy to arrange transport for you.
Other Cabin Charter Cruises