3 Nights / 4 Days Famous Mergui Islands
3 Nights / 4 Days
Famous Mergui Islands
Overview
Day 1
Day 2
Day 3
Day 4
Famous Mergui Islands (South Route)
(Departure every Saturday from mid-October to mid-May)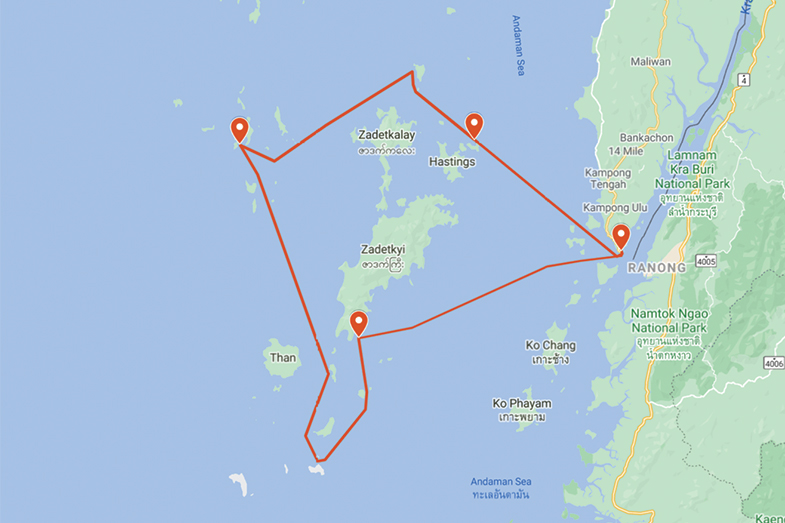 Noon – After the welcome aboard your yacht will set sail to the south bay of Zardet Kyee Kyun, light lunch on board while sailing. Swimming or snorkeling in the bay if the tide allows it, enjoy a sunset cocktail and a first dinner on board. Overnight in the south Bay of Zardet Kyee Kyun.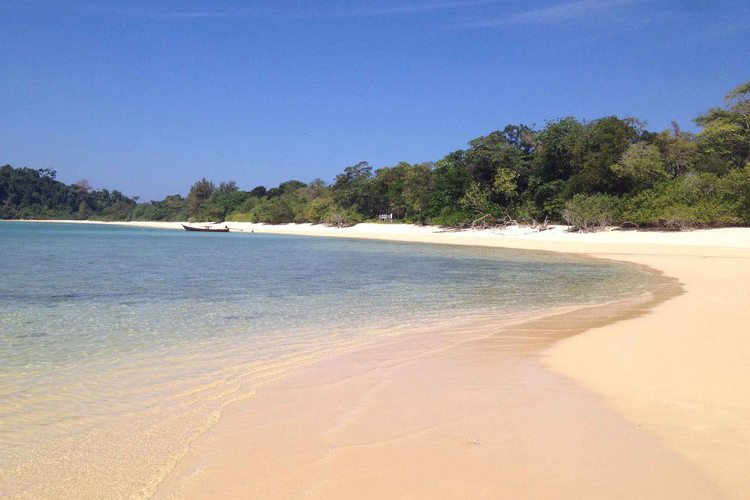 Breakfast on board; after a refreshing swim we start our way to Myin Khwar Island (also know as "Horse shoe island") for a nice swim and a quick walk on this paradise beach. After we set sail toward Kyet Mauk Island, famous for its pristine turquoise lagoon where you will enjoy some snorkeling time (the schedule between these 2 visit can be reversed according to tide time and best snorkeling time). Lunch on board and slowly sail towards St Andrew Group where the yacht will anchor around McLeod Island. Dinner & overnight on board.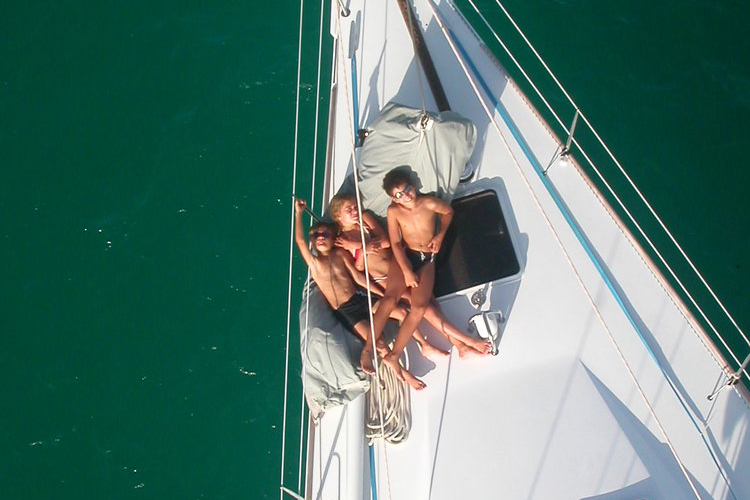 After the breakfast on board, transfer with the dinghy to McLeod Island for a beautiful hike and bird watching in the morning. Lunch on board and sail back East to Barwell island.  Champagne sunset cocktail on the beach before getting back on board to enjoy the special farewell diner.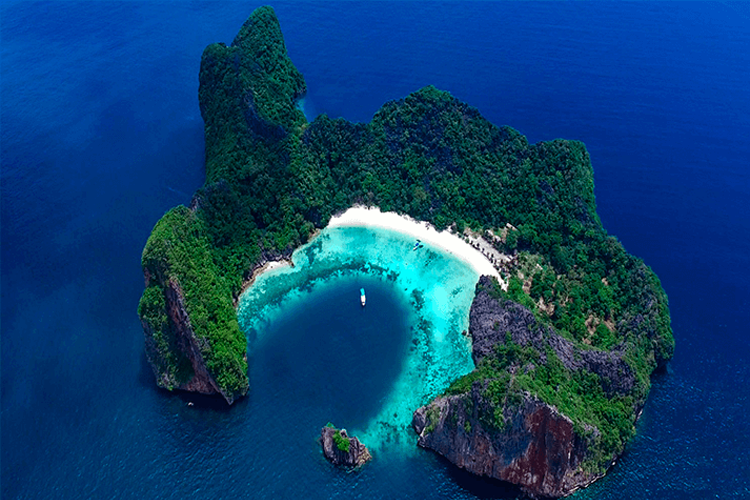 Last swim & final passage towards Kawthaung. Casual Brunch on board before we reach the pier and say goodbye to the Mergui around noon. Our crew will be happy to take you to the airport or can recommend what to do in Kawthaung, formerly called Victoria Point.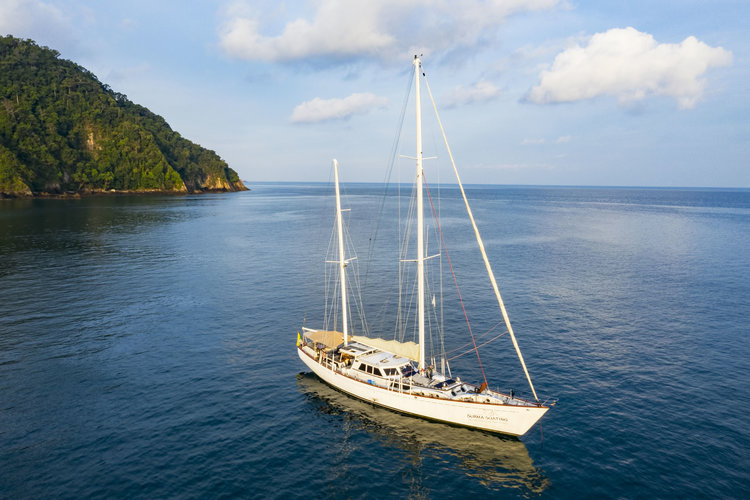 Includes:
– All meals
– All non-alcoholic beverages
– Local airport transfers
– Fuel & dinghy
– Special area visa (if you Enter & Exit through Ranong, Thailand)
– All equipment & activities
Excludes:
– Local government fees (USD310 per person)
– Alcoholic beverages
– Flights
– Visa (if you are traveling in Myanmar before or after the cruise)
– Extra personal expenses
Discover the southernmost islands of the Mergui Archipelago such as Horseshoe Island or McLeod Island.
USD 1,600 pp / 4 days *
Departure every Saturday
Season: October – May
Yachts: SY Meta, SY Aventure
Getting to the Mergui Archipelago
All of our regular trips in the Mergui Archipelago depart from Kawthaung in Myanmar's south, just across the border from Thailand. Getting there is easy, and there are several travel options.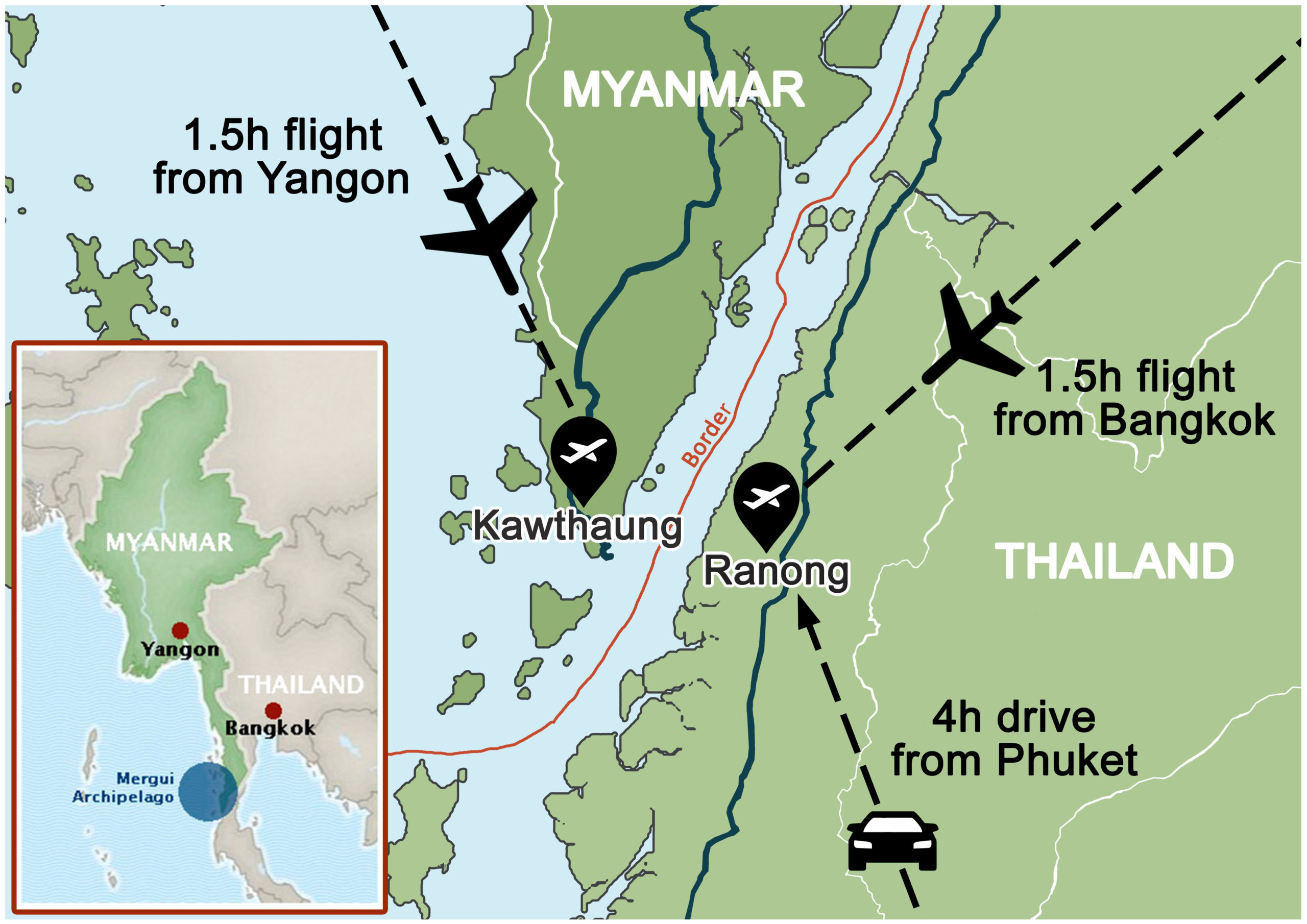 Flying to Kawthaung
If you are arriving from within Myanmar, you can book online and fly directly to Kawthaung Airport from Yangon by Myanmar Airlines & KBZ Airlines. We'd be more than happy to help you organise transportation and meet you at the airport.
Flying to Ranong
Another option is to fly to Ranong Airport. There are daily flights from Bangkok by Nok Air and Air Asia. The airport is well-served by local taxi drivers, or we can pick you up from Ranong Airport upon request.
Once you are in Ranong, take a 30-minute longtail boat ride across the Pakchan River to Kawthaung on the Myanmar side. We will help you with the immigration procedures before boarding the yacht.
Arriving via Phuket
Phuket International Airport is a convenient and well-connected place to fly to. From there, take a scenic 3-4 hour car ride to Ranong, the Thai border town. We'd be more than happy to arrange transport for you.
Other Cabin Charter Cruises